Take a Confident Stride Toward Mastering Your Financial Affairs
Run your business effortlessly using a single device with a built-in cashier, fast printer, and secure payment gateway.
*For Mada cards, and a max. of 3 days for other types of cards, with the exception of weekends and official holidays.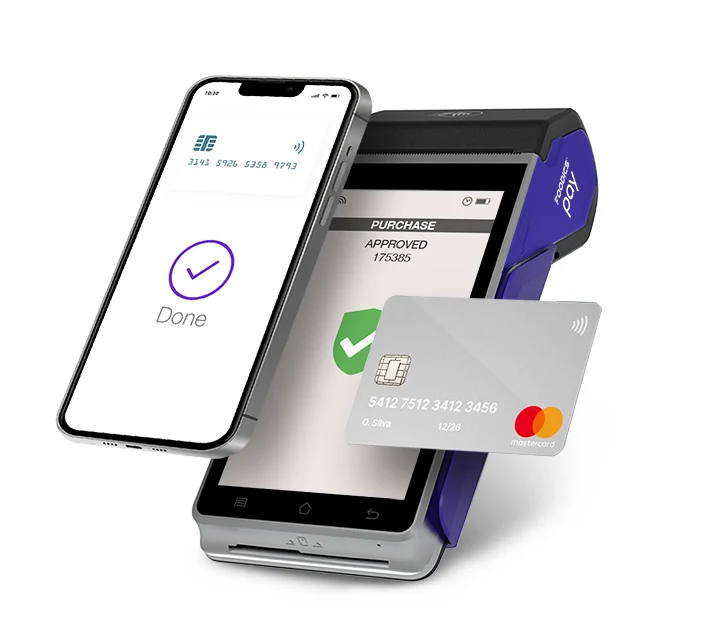 Why Foodics Pay for My Business?
Convenient Payment
Options
Accept payments made with Mada, Visa, MasterCard, Amex, and Digital Wallets
Faster & Error-Free
Processing
Eliminate manual entry mistakes at the checkout for faster and mistake-free transactions
Get direct settlements for your payments into your bank account in record time
Monitor all your restaurant transactions from any device, anytime and anywhere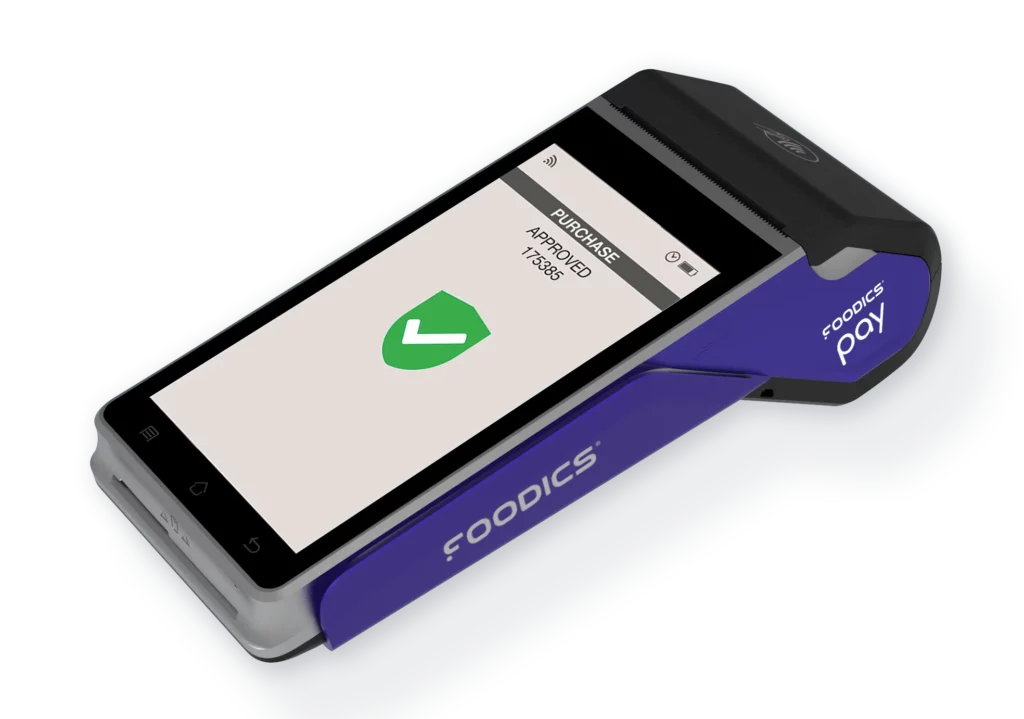 Technical Characteristics
Fast processing of transactions
Wi-Fi, Bluetooth and 4G capabilities
Large 5-inch full-color display
Multi-touch screen with electronic signature support
Full suite of payment certifications
Specialized web portal to track and manage all transactions and subscription details
Graphical charts showing the status of your transactions to spot any unfavorable trends quickly
Monitoring the performance and profitability of payment terminals across all branches
Viewing received payments and associated tax invoices in detail
Displaying received VAT statements
Creating support tickets to enlist the help of Foodics (24/7) for any problem
Foodics Pay Terminal is Offered to Foodics Clients at No Extra Cost!
With a fee of 100 SAR/Mo if your monthly transactions are equal to or less than 15K SAR, and for free if they go above 15K SAR*
Please fill out the form so our experts can get in touch with you right away!