Tak-çalıştır modelimiz sayesinde sorunsuz bir şekilde Foodics'e geçiş yapın.
Gerçek Zamanlı Raporlama
ve İş Zekası
Gerçek zamanlı, akıllı raporlar ve analizlerle veriye dayalı iş kararları verin.
Her zaman, her yerde işinizin kontrolünü elinizde tutun.
Operasyonlarınızı Tüm Yönleriyle Ele Alın
Foodics, restoran operasyonlarınızı kolaylaştırarak satışlarınızı ve kârlılığınızı artırmak için tasarlanmıştır.
İşinizin vitrinini oluşturan tüm ön büro operasyonlarınızın müşterilerinize en iyi deneyimi sağladığından emin olun. Sorunsuz oturma planları oluşturun, çeşitli ödeme yöntemlerini kabul edin ve siparişlerinizi yönetin.
İşinizin mutfağının da vitrini kadar iyi olduğundan emin olun. En yüksek verimlilik için mutfak personelinizin sürekli sipariş akışıyla otomatik olarak güncellendiğinden emin olun.
Gelişmiş bir envanter yönetim sisteminden yararlanın ve tüm restoran faaliyetlerinizin gerçek zamanlı raporlarını ve öngörülerini kaydedin.
Foodics Kullanan 12.000+ Restoranın Arasına Katılın
Müşterilerimizin bize dair görüşlerinden bazıları.
Foodics POS sistemi tek kelimeyle harika! Diğer sistemlerin sunamadığı birçok özellik sunuyor. Tasarımı güzel, kullanımı kolay, ayrıca müşteri hizmetleri de harika!
Homoud AlHomoudi
7Ribs
Samimiyetleri, profesyonel yaklaşımları ve sundukları sorunsuz teknik destek için Foodics'e çok teşekkür ederiz.
Youssef AlMokhtar AlJabri
Chef's Restaurant
Foodics sistemini kullanmak çok kolay! Tüm şubeleri tek platformda birleştiriyor. Her zaman hızla çözüm sunan teknik destek ekibinin çabalarını takdir ediyoruz.
Ahmad Omran
Mazaj Maghrebi
Foodics POS çözümü ihtiyaç duyduğumuz her şeye sahip. Kullanıcı dostu arayüz ve kolay navigasyon sayesinde pratik bir kullanım sunuyor.
Anass Galmouss
Food Gate Co
Foodics sunduğu kullanım kolaylığının yanı sıra web sitenizde hızla işlem yapmanızı da sağlıyor. Ayrıca yazar kasa özelliği, siparişlerin kaydedilmesini ve değiştirilmesini kolaylaştırıyor.
Mohammed Bin Faisal
32Grimp
Foodics ile olan deneyimimiz çok tatmin ediciydi. POS çözümü, satış ve envanter raporlarını almamızı kolaylaştırdı ve siparişlerin mutfağa bildirilme süreçlerini iyileştirdi.
Maryam
Han Hom
Daha önce birçok sistem denedik, ancak hiçbiri ihtiyaçlarımızı karşılayamadı. Foodics'i tercih ettiğimizden beri maliyet, envanter ve analiz ihtiyaçlarımız için doğru çözümü bulmuş olduk.
Hussein Al-Mousawi
Koobs Café
Foodics mükemmel! Şubelerimizi etkin bir şekilde izlememizi ve yönetmemizi sağlıyor. Satış sonrası hizmetleri hızlı ve ekip de çok ilgili.
Muhammad Abu Shawarib
Shams
Restoranınızı Büyütecek Çözümler
Hem siz hem de müşterileriniz için tatmin edici bir deneyim yaşatacak çözümlerle operasyonlarınızı geliştirin.
Mutfağınız ve restoran çalışanlarınız arasındaki iletişimi kolaylaştırın, aşçılarınızın Mutfak Görüntü Ekranı ile siparişleri ve notları kolayca okumasını sağlayın.
Bulut Tabanlı Çağrı Merkezi
Çağrı merkezinizi dünyanın herhangi bir yerinde konumlandırın ve telefon siparişi veren müşterilerinize etkileyici bir deneyim yaşatın. Tek tuşla telefonla sipariş alın, müşteri verilerini toplayın ve siparişleri şubelere dağıtın.
Müşteri Bildirim Uygulaması
Müşterilerinizin siparişlerini takip etmelerine yardımcı olun ve siparişler teslime hazır olduğunda otomatik olarak bilgilendirerek bekleme sürelerini azaltın.
Foodics'in Ücretsiz
Demosunu İsteyin
İşletmeniz için doğru araçları kullanmaya başlamanıza yardımcı olalım.
Browse through our library of articles and discover all the tips and tricks of the industry!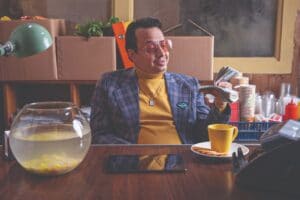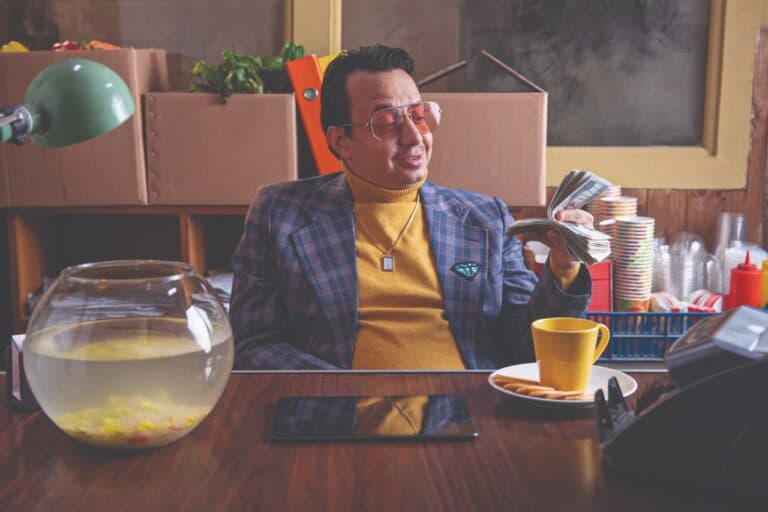 Restaurants and cafes are among the most important projects that need study and planning to ensure their success and continuity. Although the most interesting part of
Read More