Restaurant
Management
Made Easy
Elevate your restaurant's guest experience and business operations with Foodics solutions.
Real-time Reporting
& Analytics
Advanced Role
Authorization
Point of Sale & Restaurant Management Solution
Manage your front of house with ease, flexibility, and precision.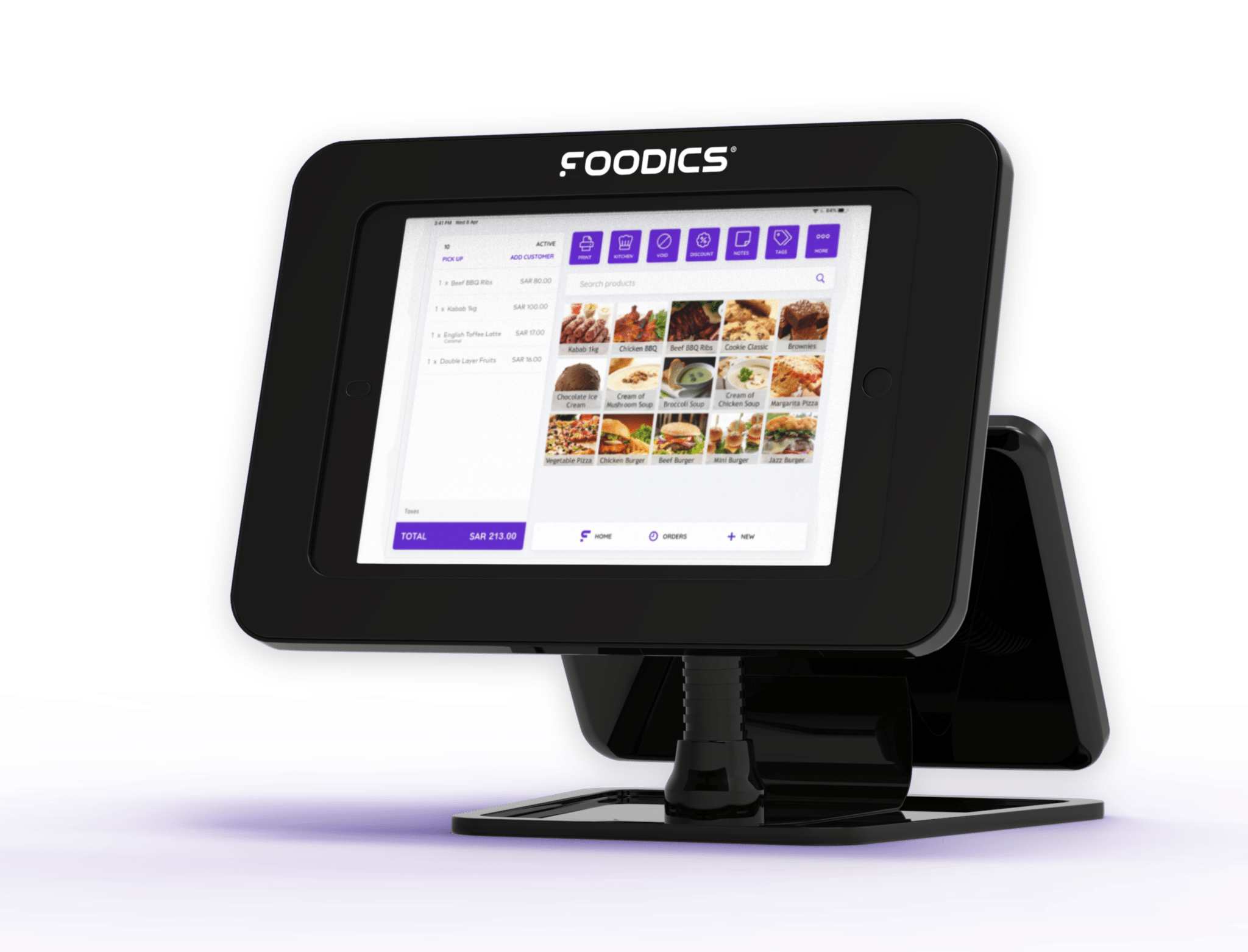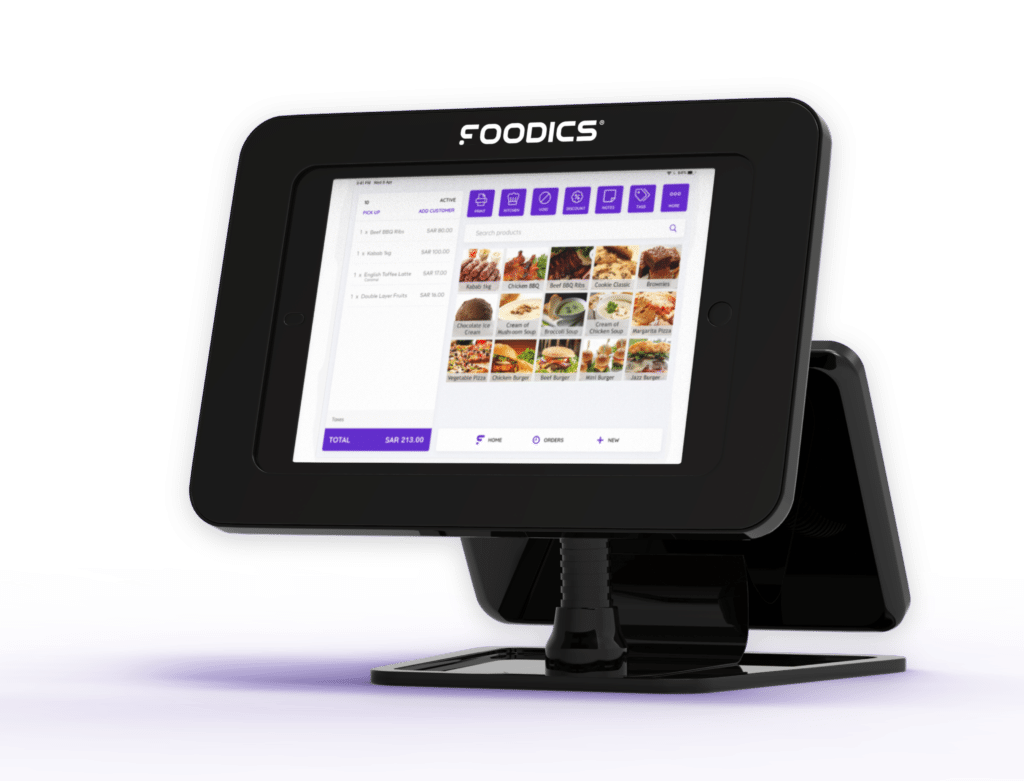 Stay in Control,
Whenever, Wherever.
Closely manage your business on the go from your tablet. Keep an eye on your sales and inventory at all times and stay on top of your operations.
Streamline Your
Operations Even More
Integrate your front of house & kitchen staff seamlessly leaving no room for unnecessary delays or mistakes.
Know Your Customers,
Serve Them Better
Compile customer data easily and recompense their loyalty with accurately targeted rewards, gift cards and loyalty programs.
Connect with Foodics'
Marketplace
Enhance your business by integrating a multitude of applications to your Foodics POS, ranging from finance & accounting to delivery & online ordering.
Join 12,000+ Restaurants That Love Using Foodics
Your success is what drives us to Innovate! Take a look at some of our clients' feedback.
Foodics POS system is just perfect. It comes with more features than any other system. It looks beautiful, easy-to-use, with great customer support.
Homoud AlHomoudi
7Ribs
We extend our warmest gratitude to the Foodics company for their sincerity, professionalism, and technical support. 
Youssef AlMokhtar AlJabri
Chef's Restaurant
Foodics System is very easy to use! It connects all activity centers/branches in one platform. We appreciate the efforts of the technical support team who are always quick to respond.
Ahmad Omran
Mazaj Maghrebi
Foodics POS has everything we need. A good user interface and friendly navigation make it easy for people to course through it. 
Anass Galmouss
Food Gate Co
Foodics is simple to use and allows you to quickly operate on your restaurant's website. Also, cashier procedures facilitate the registration and amendment of orders. 
Mohammed Bin Faisal
32Grimp
Our experience with Foodics has been very satisfactory. The POS made it easier for us to obtain sales and inventory reports and improved the way orders are delivered to the kitchen.
Maryam
Han Hom
We have tried many systems before but they did not fully meet our needs. Since adopting Foodics, we have found solutions for cost, inventory, and analytics.
Hussein Al-Mousawi
Koobs Café
Foodics is excellent! It allows us to monitor and manage our branches efficiently. The after-sales service is fast and the team is responsive.
Muhammad Abu Shawarib
Shams
Start Your 14-Day Free Trial Today With Foodics.
Choose one of our packages best suited for your business needs.
Make monthly payments and maintain your cash flow.
Give your customers a fast and secure checkout experience by integrating Foodics Pay to your Cashier App.
Easily Accept All
Payment Methods
Payment transactions made with Mada, Visa, MasterCard, and Digital Wallets are all supported.
Eliminate manual entry mistakes at the checkout for faster and mistake-free transactions.
Receive daily settlements to your bank account at the end of each working day.
Terms and Conditions apply*
Claims, Disputes, & Chargebacks
Smoothly carry out and complete claims, disputes and chargebacks with Foodics Pay.
Some of the fast growing renowned restaurants who trusted Foodics with their businesses.
Request A Free
Demo of Foodics
Let us help you get started with the right tools for your business.