Enable Payments Easily & Securely
Foodics Pay is a payment solution integrated with your Foodics Cashier App. Accept all card payments securely, with daily bank account sync.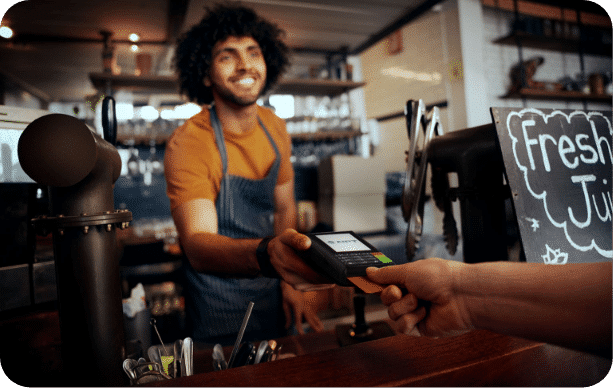 Keep Track of Your Restaurant's Transactions in Real-time
Maintain full visibility on your sales activity through any connected device and manage refunds with ease
Monitor Your Branches from a Single Platform
Track the status of all your terminals from one platform for a seamless checkout experience across all your branches
Submit your information below and let us help you choose the best Foodics Pay device for you.