Run your business effortlessly using a single device with a built-in cashier, fast printer, and secure payment gateway.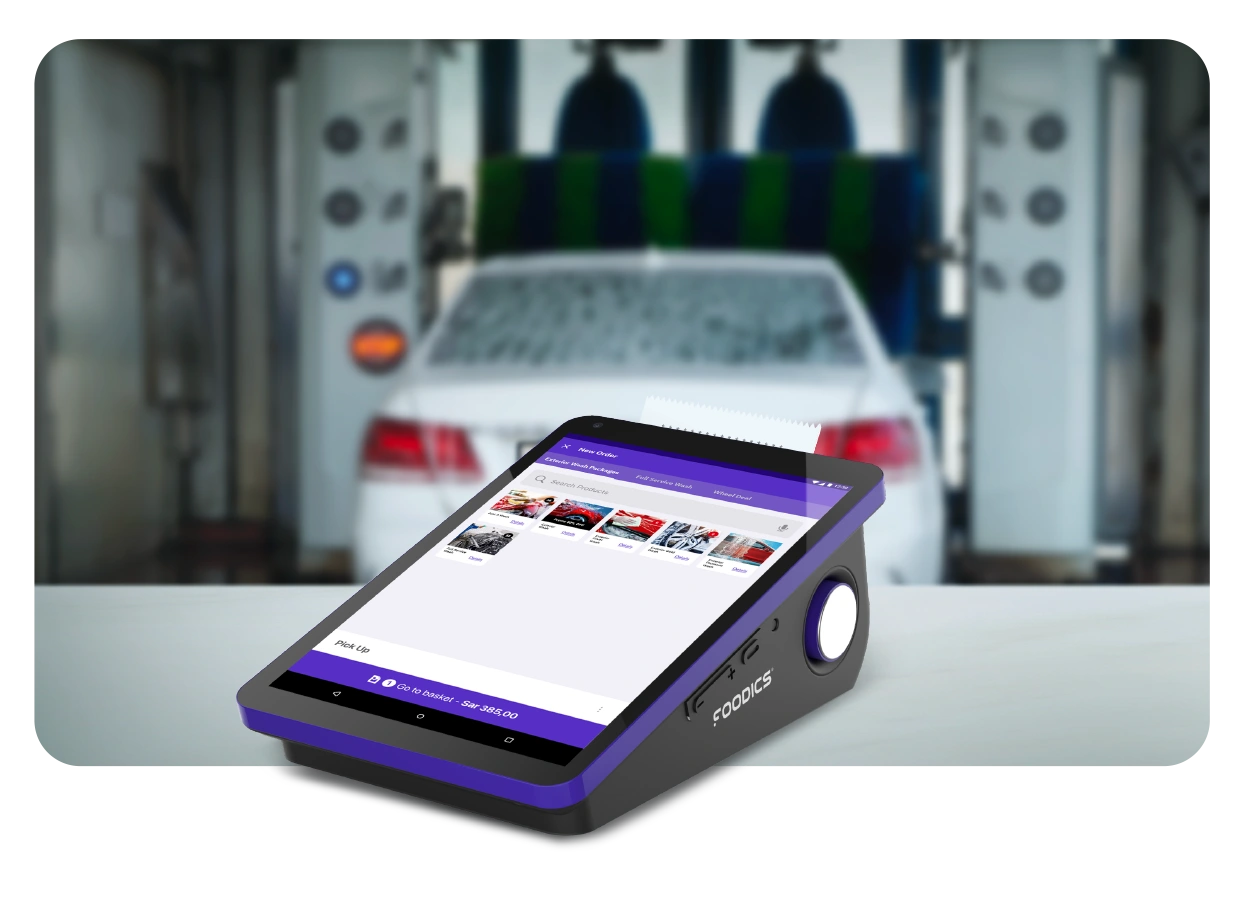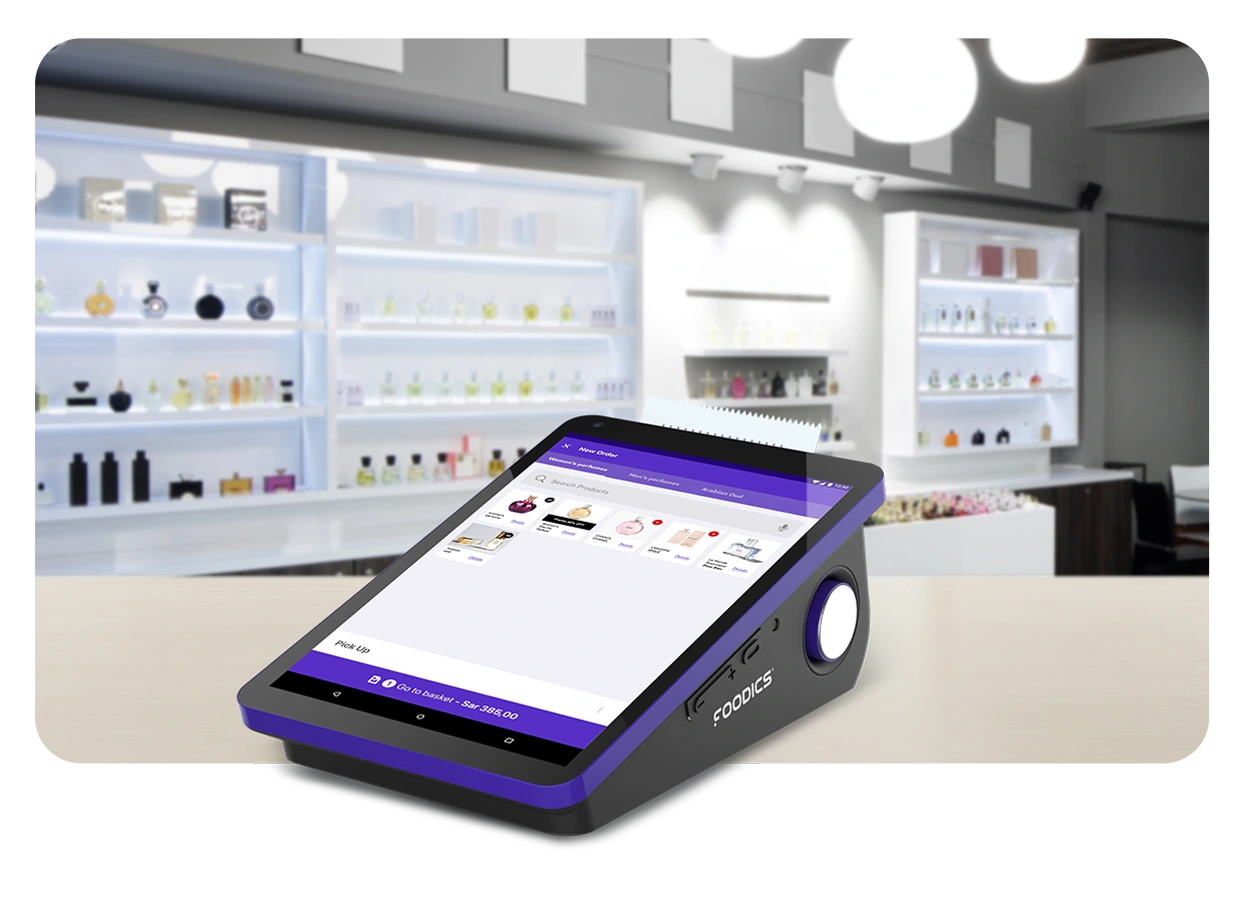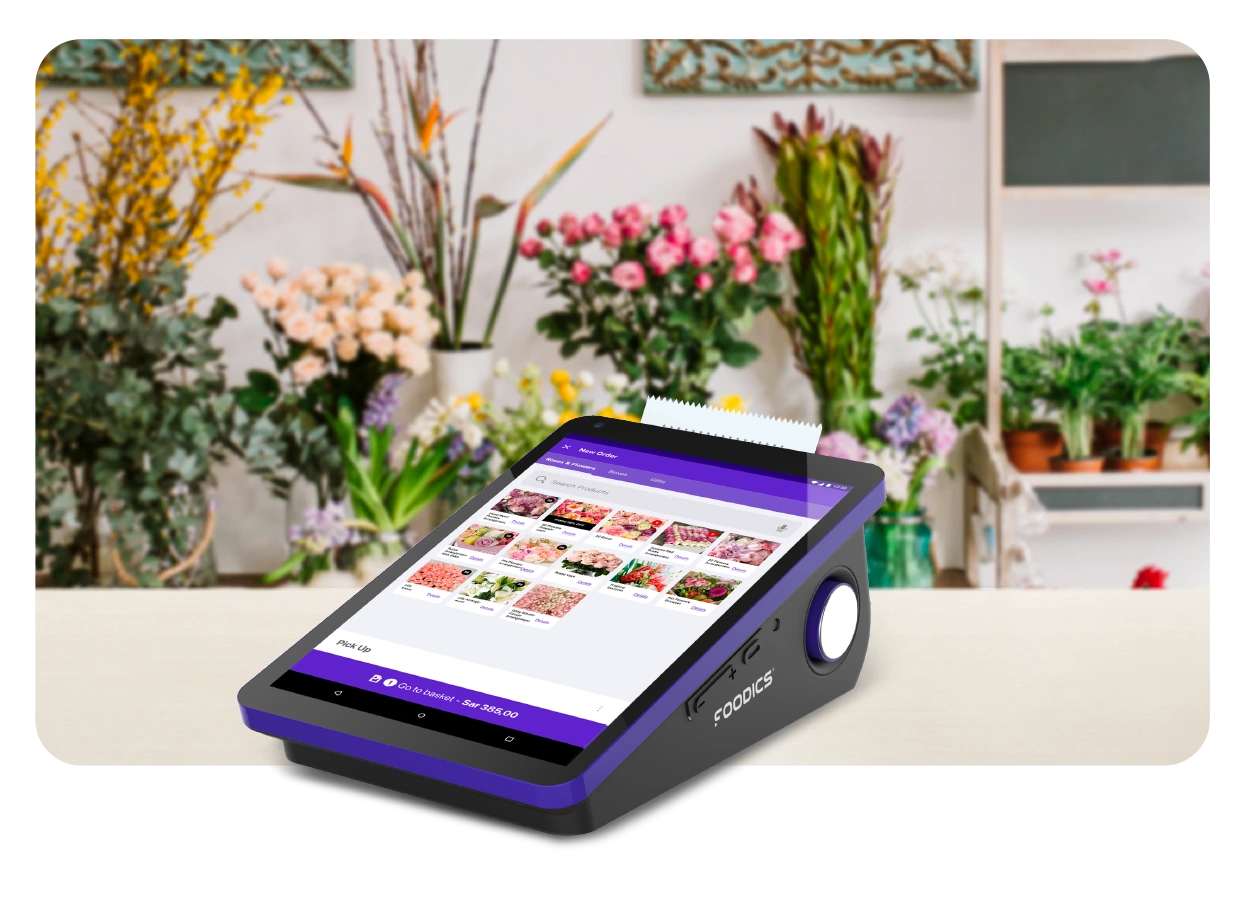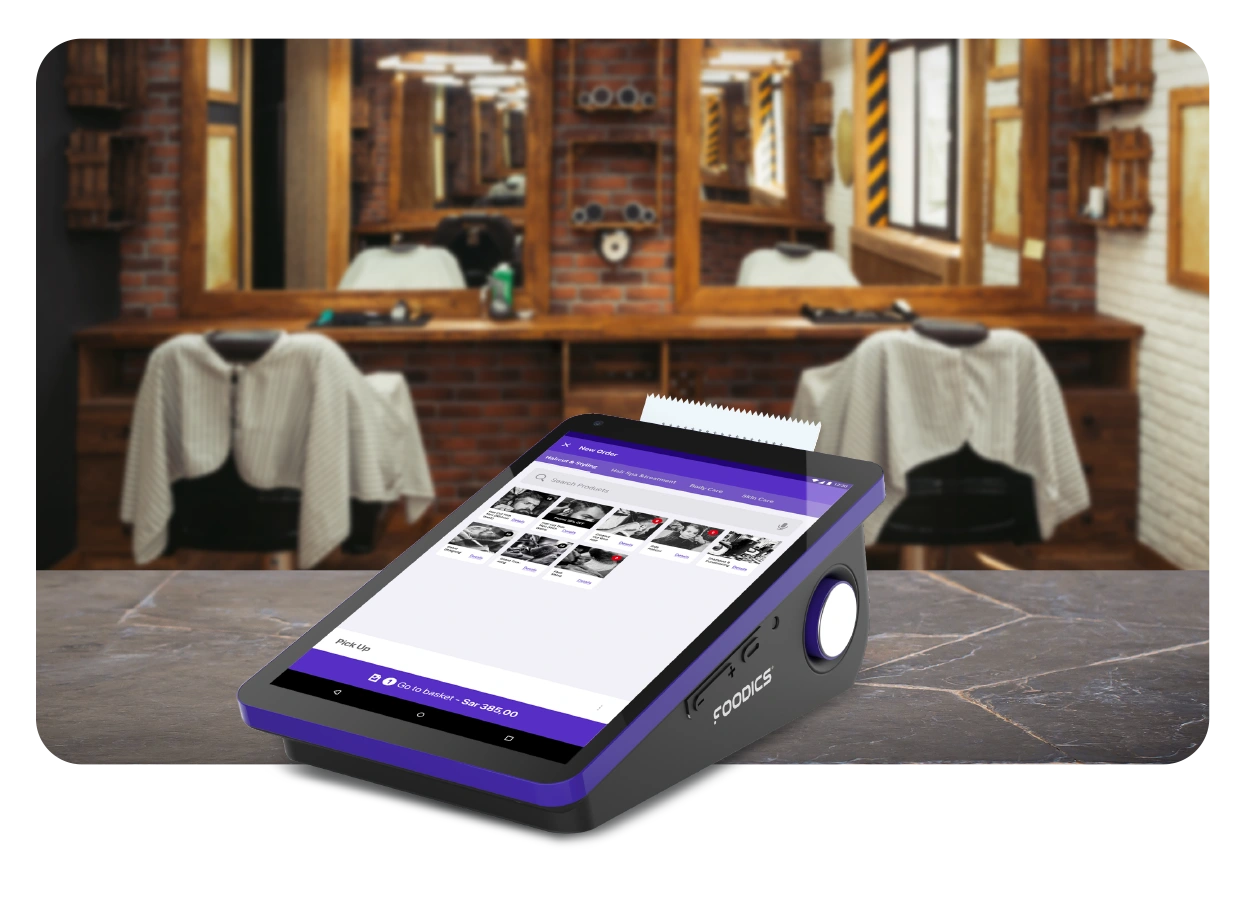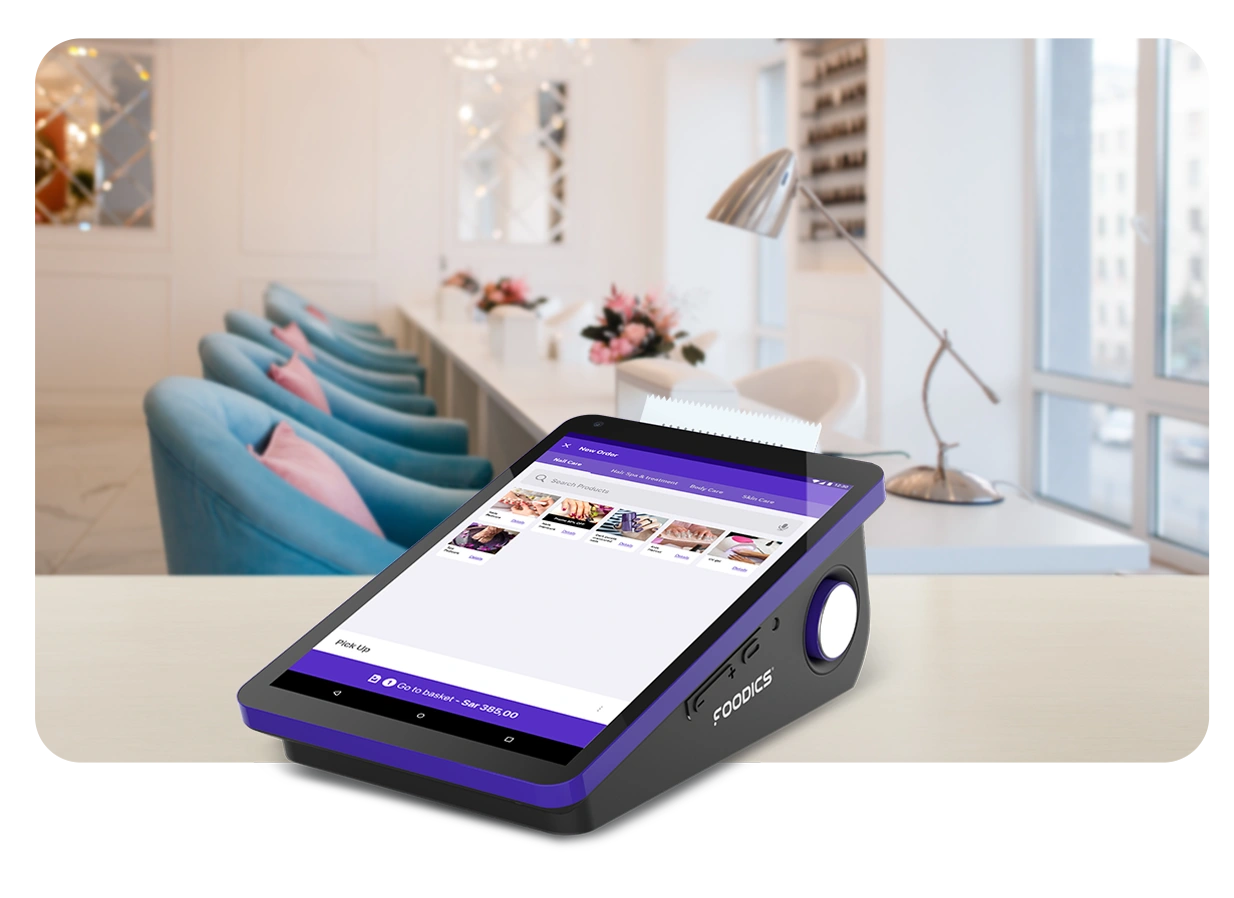 Suitable for Micro and Small Retail and Service Businesses…
One device that does it all
and more!
Get your business up and running without any extra installations, cabling, or integration with other devices.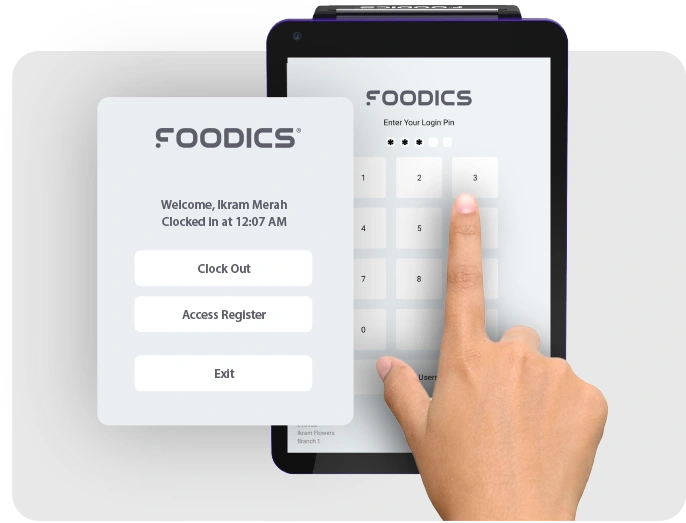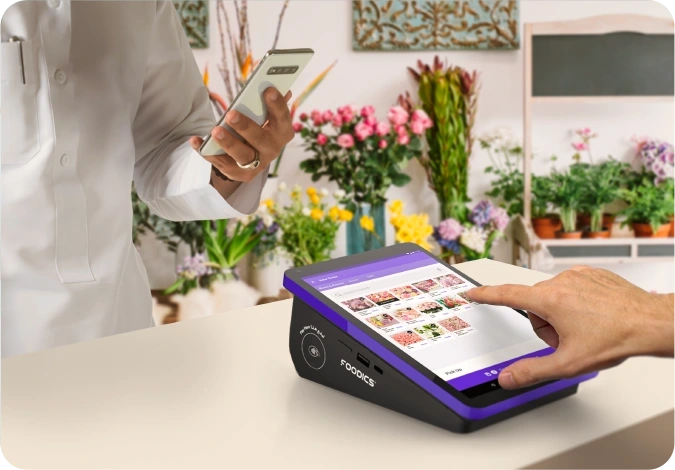 Simplified Sales Operations
Eliminate the need to switch between multiple devices and handle sales operations easily and without mistakes.
Enhanced Checkout Experience
Utilize the super-friendly interface to optimize your staff productivity and gain more satisfied clients.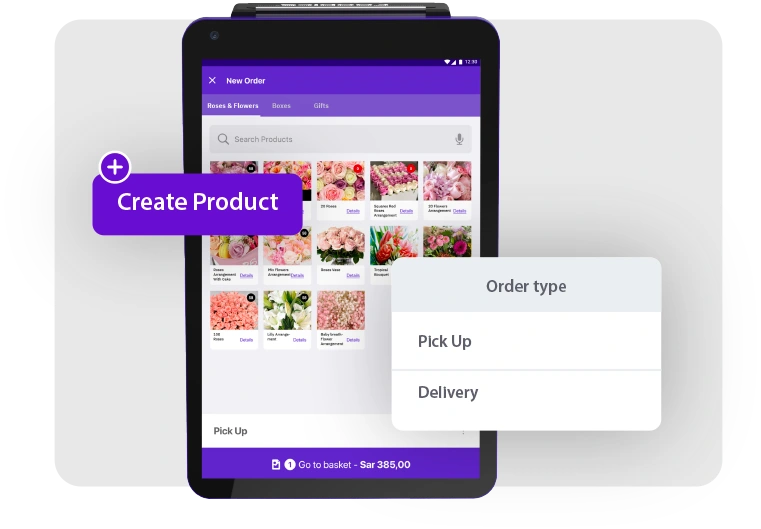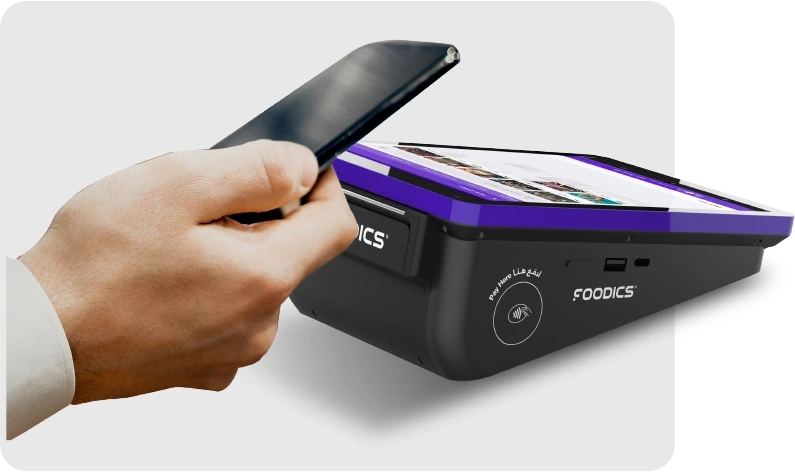 Quick Payment Settlements
Benefit from a smooth and continuous cash flow that keeps pace with your store's emerging needs and provides the needed liquidity.
Use the suitable tools from Foodics partners for inventory management, accounting, business intelligence and more.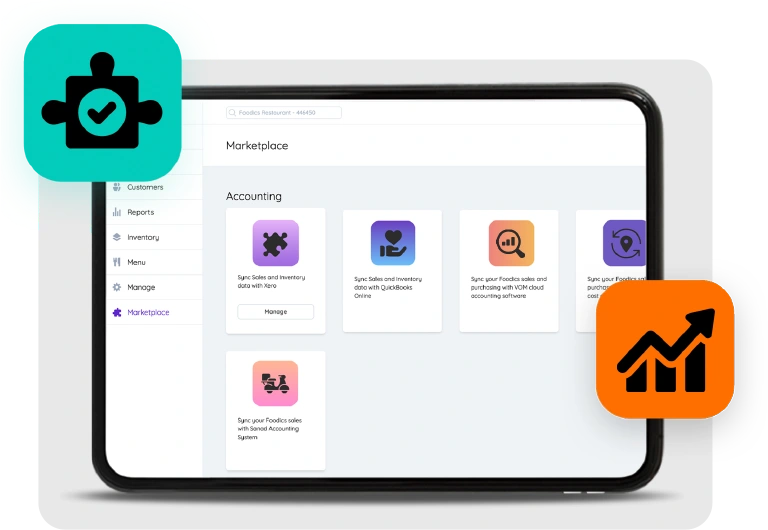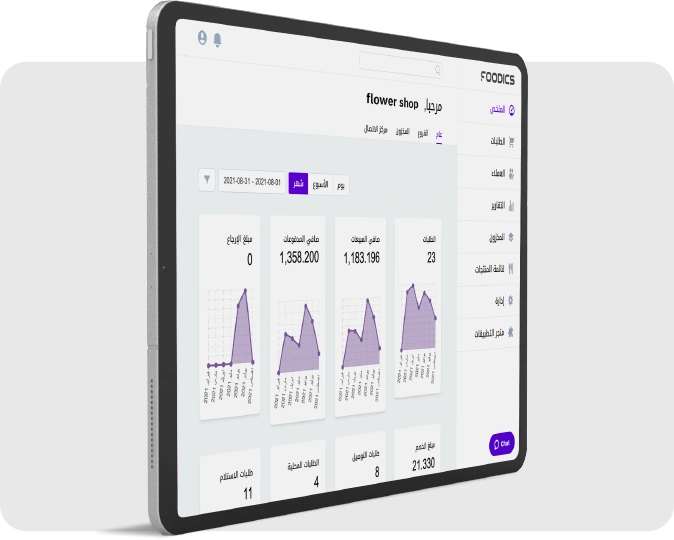 Manage your products, set prices, issue reports, and follow up on your business affairs via the web.
Compliant with ZATCA's Regulations, Out of the Box
Print receipts that are compatible with the e-invoicing regulations of Zakat, Tax and Customs Authority (ZATCA), with no extra cost.
Technical Characteristics
Light-weight, battery-powered portable device
8-inch wide, multi-touch screen
8-core, super-fast processor
Japanese (Seiko) high-speed invoice printer (100 mm/s)
To get Foodics One for free and digitize your operations today!*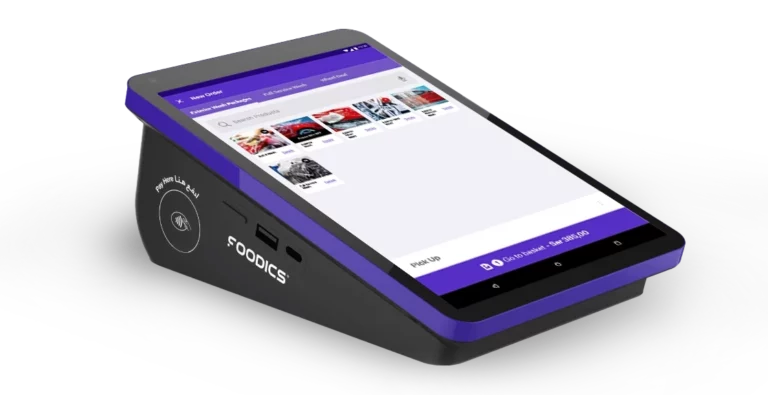 * VAT not included
* Terms & conditions apply