In a celebration of the universality of cuisines and with the help of more than a thousand culinary experts (international chefs, restaurateurs, gourmands and restaurant critics), 50 Best started their journey in ranking the world's finest restaurants on an annual basis, which provides a snapshot of some of the best destinations for unique culinary experiences, in addition to being a barometer for global gastronomic trends. This annual list serves as a reflection to the diversity of the world's culinary landscape, creates an amazing opportunity to bring an incredible community of chefs together from around the world, builds connections through food, and paves the way for collaboration, diversity, inclusion and discovery.
In 2020, 50 Best shifted their focus into fund-raising and supporting the hospitality sector through its 50 Best for Recovery programme and was able to distribute grants to more than 200 restaurants and bars and donated to a series of non-profit organizations in the food and beverage sector. 
As part of the #50BestTalks series of live culinary conferences and demonstrations as well as the region-specific gastronomic-strengths live events, this year a new list was added; Middle East & North Africa's 50 Best Restaurants debuting in February 2022. The event was held at Conrad Abu Dhabi Etihad Towers from February 4 to February 8, 2022, with the inaugural Middle East & North Africa's 50 Best Restaurants awards ceremony taking place at Conrad on Feb 7, 2022.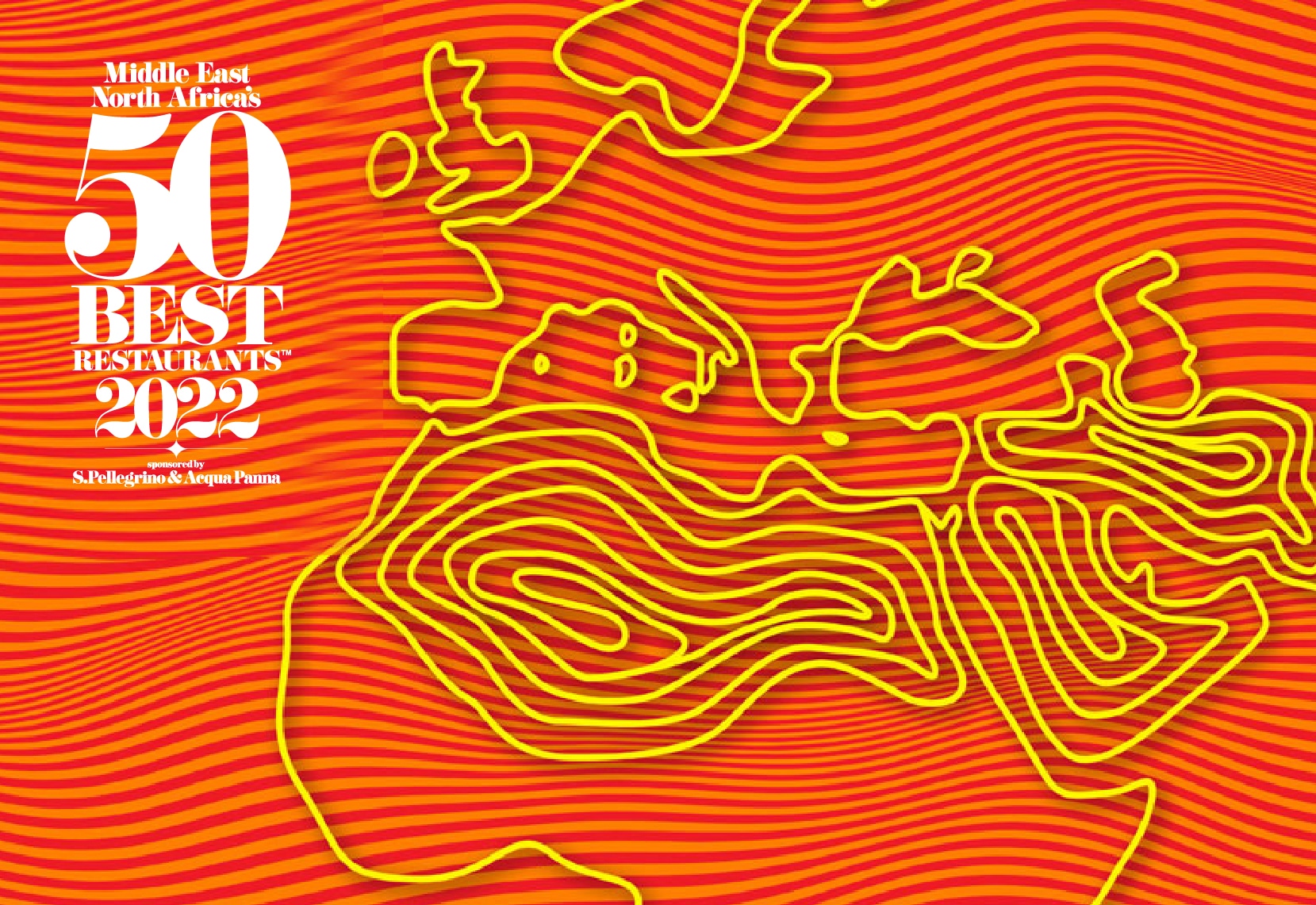 Participating countries
A number of countries from all over the region participated this year in this enrapturing celebration of cuisine and hospitality.
Countries included in the MENA region for the purposes of Middle East & North Africa's 50 Best Restaurants are: Algeria; Bahrain; Egypt; Israel; Iran; Iraq; Jordan; Kuwait; Lebanon; Libya; Morocco; Oman; Palestine; Qatar; Saudi Arabia; Syria; Tunisia; United Arab Emirates; Yemen.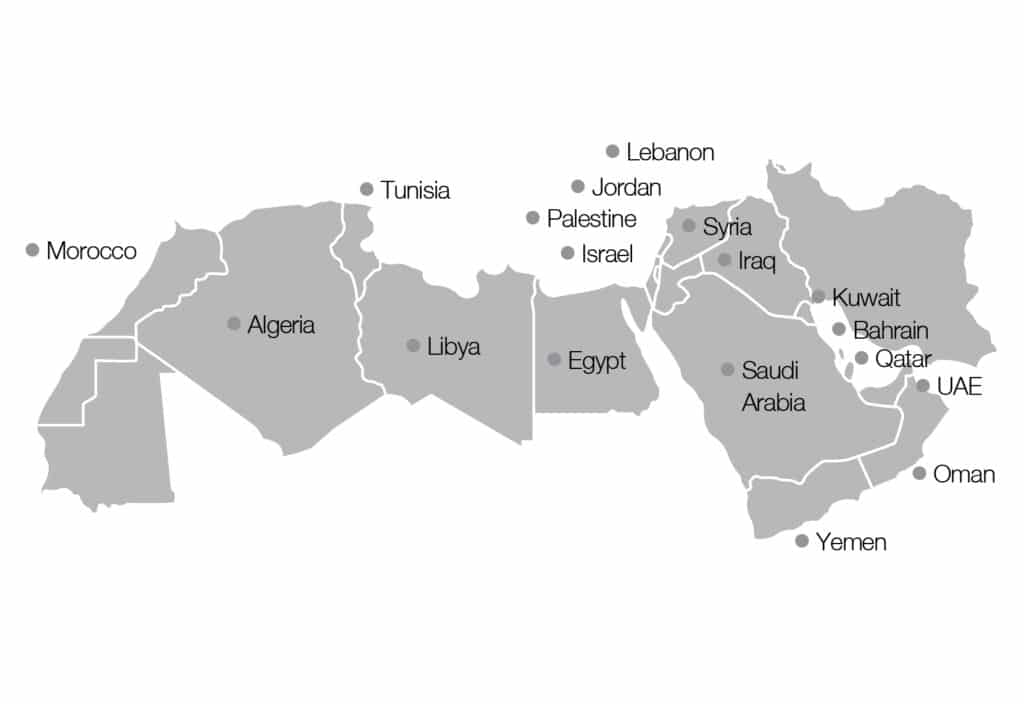 About the Event
Live Chef Master Classes
During the master classes, high-ranked chefs such as Tim Raue, Pía León, Will Goldfarb and others, revealed the secrets behind their signature dishes as part of a live cooking experience, with plenty of tasting and insider tips along the way.
50 Best Experiential Dining
50 Best hosted a lunch for a gastronomic exploration of the culinary ecosystems which was held at Zaya Nurai Island. 
Unique Collaboration Dining Series
World-class chefs from around the world created a unique collaborative menu that combined some of the greatest hits of each chef. 
#50BestTalks
Culinary legends and stars from the MENA region and beyond joined interactive live interviews, presentations and unreserved discussions to talk about and debate the current food scene in the region. 
Award Ceremony
On the 7th of February, the announcement of the MENA's 50 Best restaurants 2022 took place. The well-distinguished restaurant awards and gala dinner recognised 50 exceptional restaurants from across the region pointing up their culinary excellence and dining adventures.
The Asian restaurant, 3 Fils, topped the list of MENA's 50 Best Restaurants after working tirelessly over the years to create one of the most distinguished dining experiences across the region.
3 Fils, located in Dubai, is a stylish harbourfront restaurant serving international cuisine with a Japanese emphasis.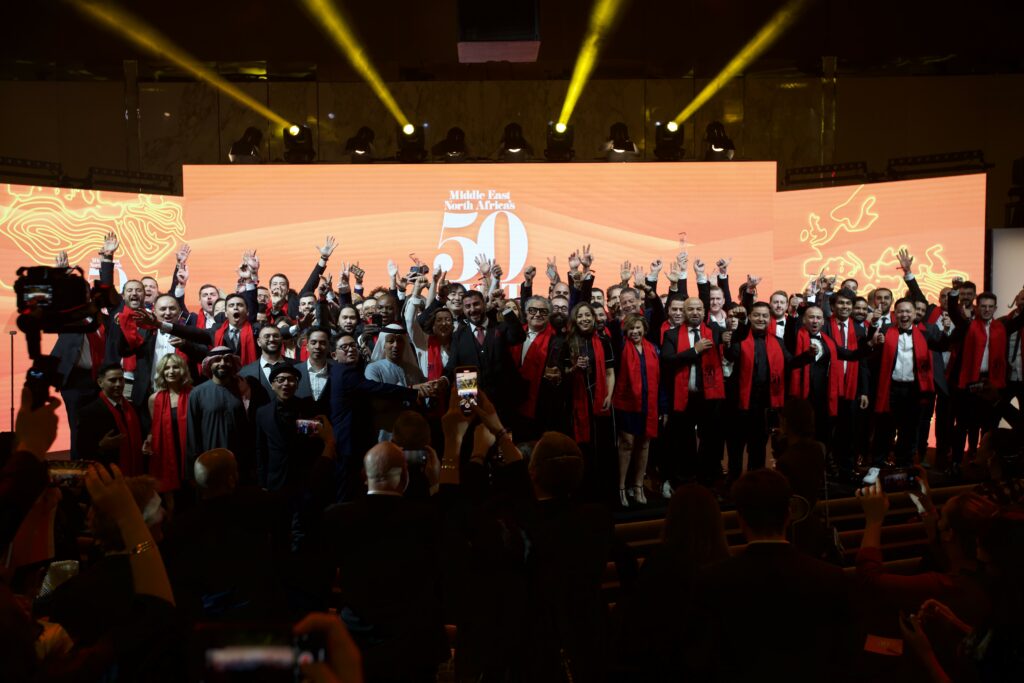 Ranking Process & Voting System
In a 50/50 gender balanced, confidential and totally anonymous voting system, each voter must have visited the restaurant at least once in the 18 months. In addition, the panel is made up of subject-matter writers and critics, chefs, restaurateurs and well-traveled gourmets, each of whom has 10 votes.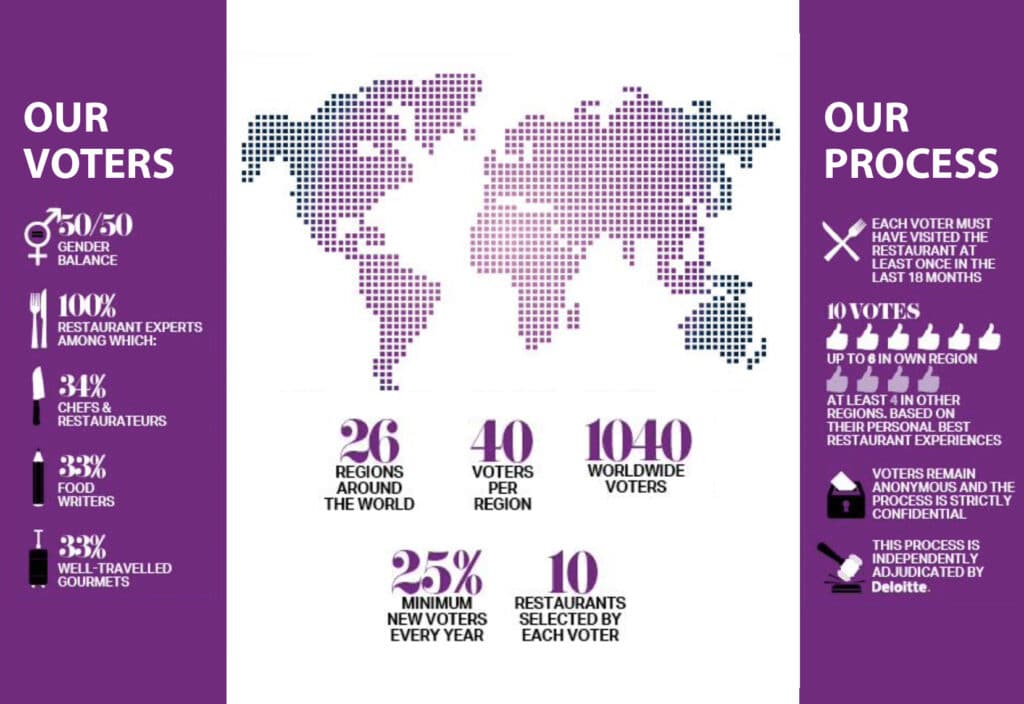 Foodics x 50 Best
The missions of 50 Best and Foodics, the leading restaurant-tech company based in Saudi Arabia, correlate at many points. Foodics' mission is to empower restaurant owners with a comprehensive, cloud-based restaurant management system that enriches their operations, helps them redefine management performance as well as elevating the culinary experience. Hence, partnering up with MENA's 50 Best was an inevitable step to achieve both visions. 
As part of the talent recognition and retention, Foodics participated as a main partner with 50 Best for their inaugural 50 Best Restaurants in MENA event and presented the Foodics Icon Award to enable this recognition of regional talent. 
The kitchen of any restaurant provides a good theater starring chefs, especially those who have become 'world-class entertainers'. In many restaurants for instance, open kitchens get a front-row seat to witness the exciting ballet of food preparation from a standpoint that maximizes its entertainment value.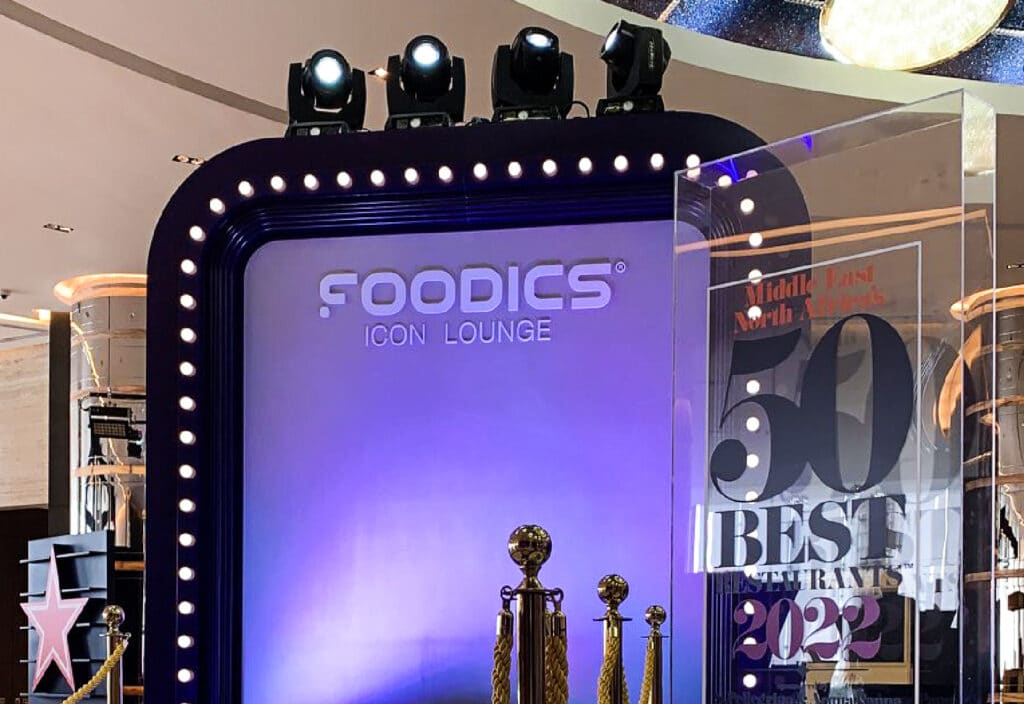 Stay tuned for MENA's 50 Best Restaurants award ceremony taking place on the 7th of February at the Conrad Hotel in Abu Dhabi. Foodics will be present at the ceremony and will be hosting interviews with world-class chefs and award-winning culinary talent with Ahmad Al-Qassem from ET Bel Arabi.