Startups go through several stages of growth that vary in nature and in challenges, which directly reflects on the funding needs that they use to maintain their operations and ensure their business continuity. In a Series A round, efforts will be focused on improving the proven business model, on product development, on paying for new employees, and conducting more market research. In the second funding round (Series B round), the startup will pump in more cash to fund advertisements, technical development, and to help reach the largest number of potential customers. Because of the high-risk factor, it is difficult to find investors for the first round. However, the same investors usually invest again in the startup company in its second round, after proving its success, stability, and low risk.
Reaching the third funding round (Series C round) signals the end of the company's "start-up" phase as it becomes a stable and profitable business and stakeholders are eager to assist it in expanding to other regional and global markets, or by developing new products that attract a broader audience, or acquiring other rival companies or those that offer complementary products and services so that it becomes a leader in the sector in which it operates.
During its Series C Round, Foodics succeeded in raising an investment of $170 million from a consortium led by Prosus, one of the largest global technology investors in the world, and Sanabil Investments, a PIF-owned investment company. Other investors included Sequoia Capital India, STV, Endeavor Catalyst and Vision Ventures. It is this unique factor that distinguishes this round, as financial institutions and banks join venture investors, seeking out proven companies with proven track records in their fields to invest in. For Foodics, attracting this slate of investors is testimony to the large trust that they have in the company's robust vision and its powerful team. 
Foodics and The Investors
Investing in Foodics will not revert to its previous level after the third funding round. Now, it is an international company operating from eight offices throughout the Middle East, Europe, and North Africa with 500+ employees serving more than 21,000 restaurants and cafes across the region. 
During its journey, which began in 2014, Foodics has proven its ability to grow, build relationships, attract talent, and have a solid strategic plan that helps shape the F&B landscape. Due to all of this, investing in it is a sensible investment that will bring its owner the opportunity for exceptional financial returns and a high level of profitability.

Foodics and The F&B Sector
Foodics began in the restaurant sector eight years ago as a menu app on an iPad. Now, it has evolved into an ecosystem for managing restaurants and cafes with peripherals and supporting external applications in all areas that merchants think about, starting with accounting, business intelligence, resource management, digital menus, to delivery services and table reservations.
Nonetheless, Foodics is more concerned about its bigger goals at this stage of its expansion as it seeks to elevate the entire sector in the Kingdom and throughout the Arab region towards high levels of competitiveness and quality comparable to international levels. This cannot be achieved without entering into workers rehabilitation, supporting and financing new ideas in restaurants, training and expanding local support teams operating on the ground, and establishing regional and international partnerships, which will eventually reflect positively on other stakeholders and all workers in different food processing stages from the producer to the final consumer.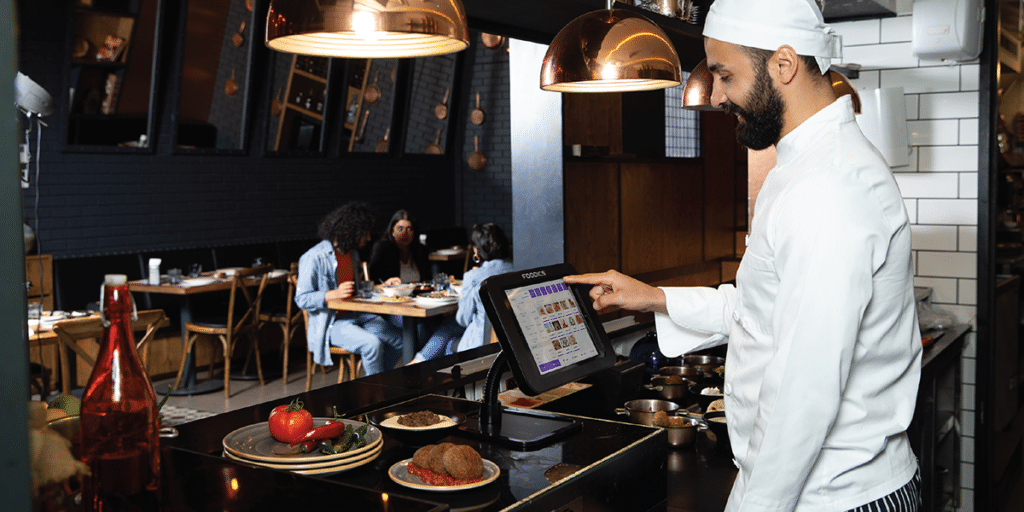 Foodics and The Foodicsers
No one disputes that human cadres are the key to a company's success and growth. The value of talent lies in its ability to reduce time, design innovative solutions and trigger positive interactions inside the company between employees, and outside with customers. Foodics' senior management realized this from the beginning and devoted themselves to cultivating an environment of creativity and comfort for employees and prioritizing investing in them, leading the company to enter the list of the best places to work in the Middle East for 2021.
This has helped the company recruit more than 500 employees to its eight offices in six countries, in addition to those working remotely from East Asia, Africa, and Europe and enrich the company's culture by bringing with them new ideas, experiences, and best practices from their fields of expertise. The third round of financing will bring forth a myriad of opportunities for exceptional talent to join Foodics in the markets it serves.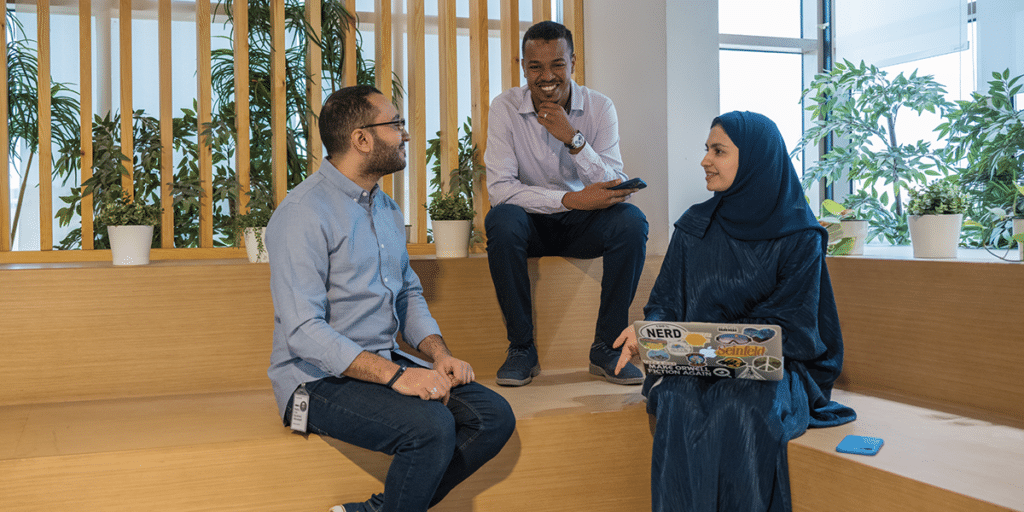 The third funding round of Foodics can't be discussed without mapping out its immediate future. Particularly with the company launching new products this year – such as Foodics Online – which lets restaurant and café owners run an online store through their own website and an application in record time. In addition to Foodics One, which targets retailers through an innovative handheld device that simultaneously acts as a payment terminal, cashier, and printer. In addition to Foodics Capital, the micro-lending fund for small and medium-sized restaurants and Foodics Supply, a platform that connects restaurant owners with their suppliers.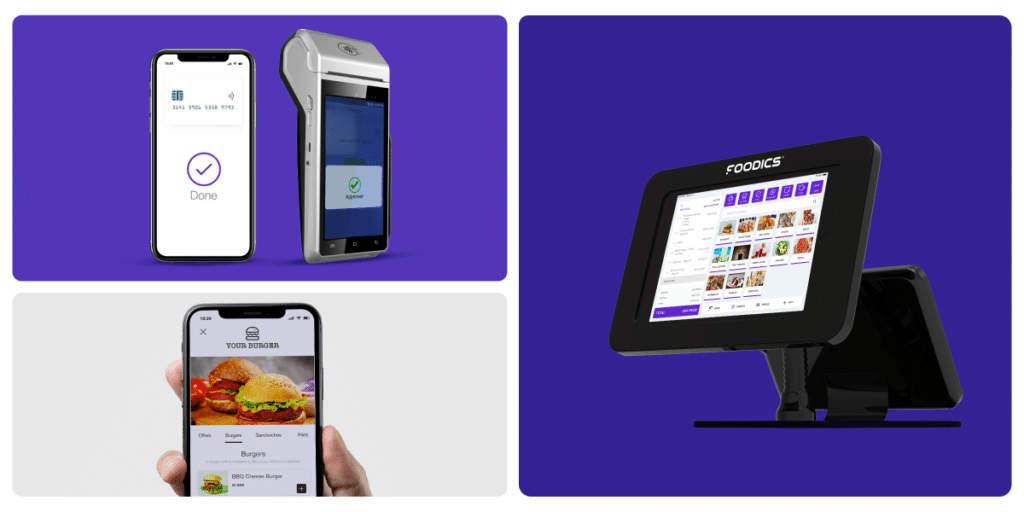 As a next step, Foodics eyes the global marketplace; who knows what the future holds for this growing powerhouse.