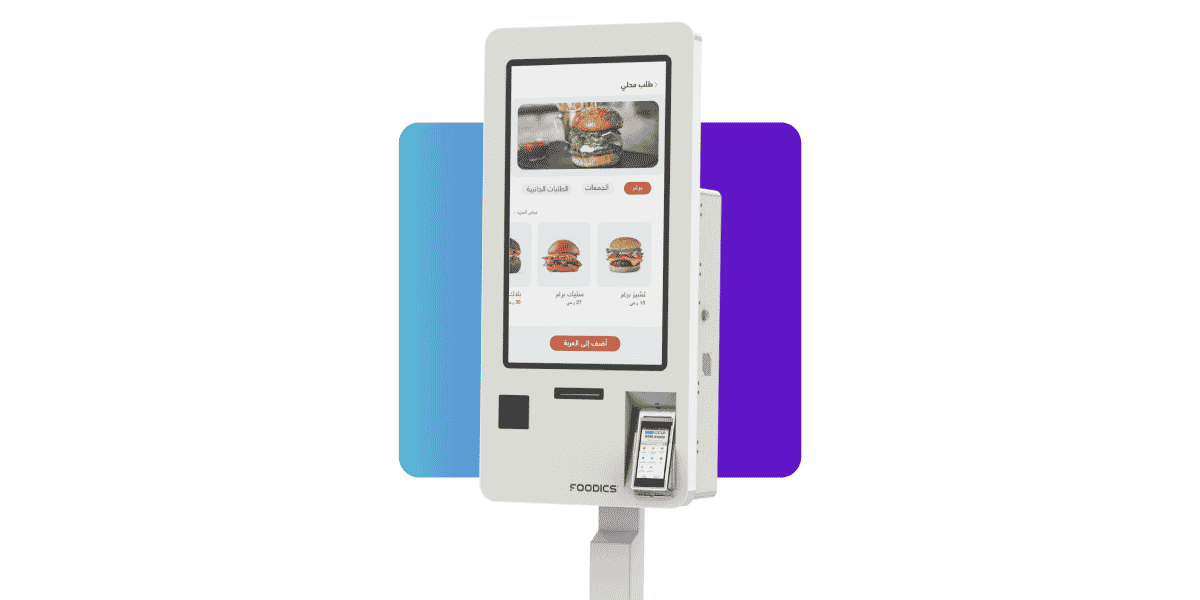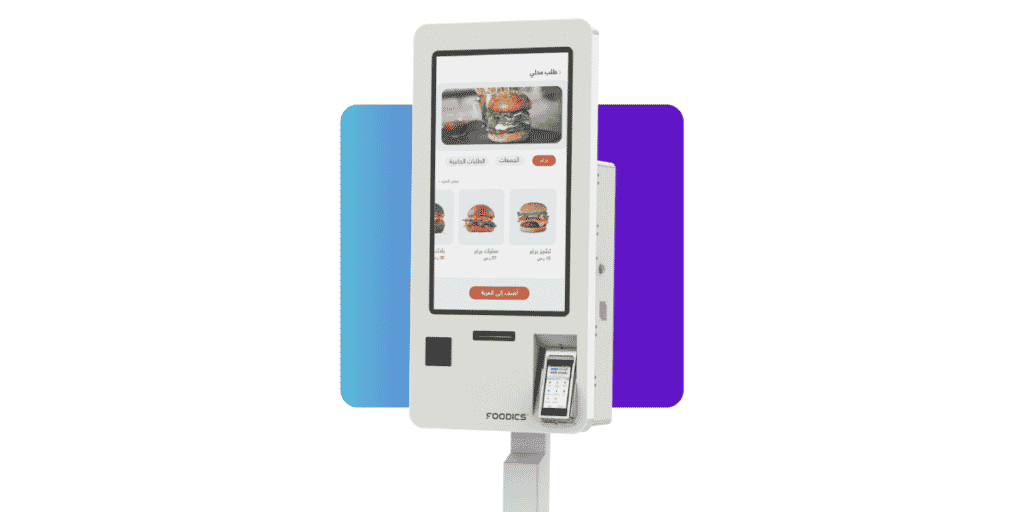 What is a Self-Ordering Kiosk?
With a self-ordering kiosk, diners can order food, pay for it and have it delivered straight to their table. The system for that usually includes a touchscreen with an  easy-to-use digital interface. The screen displays  the restaurant's menu and guides the customer through the whole ordering process, which includes choosing their meal, to payment & pickup. Throughout this process, customers are also notified of any promotions or menu modifiers.
Self-ordering kiosks are a great way to increase your restaurant's customer service. Rather than having to wait on customers, you can give them the freedom to order their food themselves.  This can also help increase sales, as customers no longer have to wait in line or order from a limited menu.
Is self-ordering kiosk a new concept?
Self-ordering is not a new concept in the restaurant business. We started to see the first examples of self-ordering kiosks a few years ago. Today they are being used more than ever before because of social distancing concerns that COVID-19 brings. 
The pandemic acted as an accelerant in the adoption of this technology as restaurant owners looked for an effective solution to offer contactless customer service. In addition to supporting social distancing procedures, self-ordering kiosks help businesses increase efficiency through faster customer service and lower labor costs. That is why more restaurant businesses are heavily investing in self-ordering technology. 
The self-service kiosk market, which was valued at US$ 11,319.3 million in 2019 is expected to reach US$ 21,415.4 million by 2027 with a growth rate of 8.6% from 2020 to 2027. So, it is not hard to guess that self-service kiosks will continue to gain traction and become an essential part of the shopping experience.
Why are self-ordering kiosks on the rise?
Self-ordering kiosks are one of the most convenient technologies that restaurants have introduced in recent years. They're not only easy to use, but they also reduce the amount of time customers spend waiting in line, which can lead to happier customers and more sales.
But self-ordering kiosks aren't just for fast food restaurants — they can be found at grocery stores, and even other retailers too. In fact, Amazon opened an automated grocery store earlier this year where shoppers can order items off of a menu with no human interaction required — just tap a button on your phone or mobile device and walk away with what you want!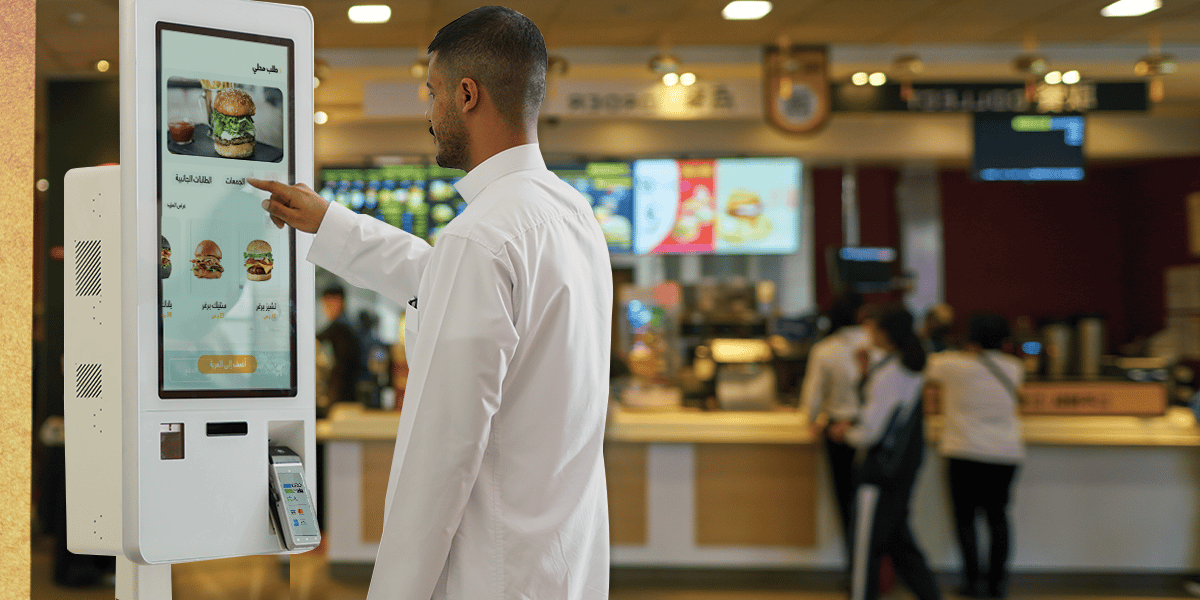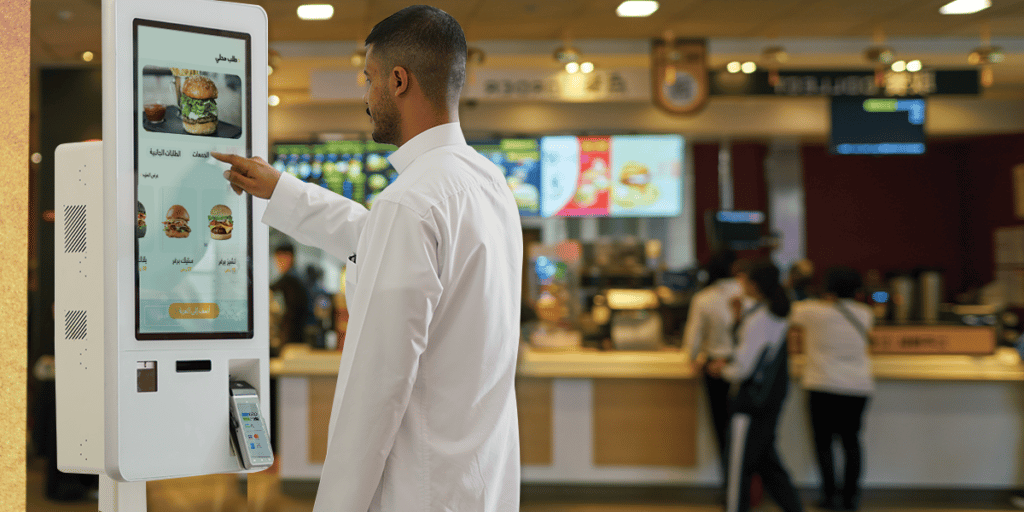 Benefits of self-ordering kiosks for your business
Self-ordering kiosks offer various benefits to restaurant businesses, such as increasing revenue, decreasing operational spending, creating better customer experiences, and many more. Below is a list of the main benefits of self-ordering kiosks for restaurants. 
1. Offering Contactless Services
Contactless services kept restaurant staff and customers safer in the COVID-19 era. Since COVID is still here, 'contactless' continues to be the word of the moment. Due to social distancing concerns, customers look for contactless solutions. Self-ordering kiosks enable customers to place their orders and pay without interacting with another person.
Slow restaurant service isn't acceptable for any customer. Customers get frustrated when they need to wait. Self-ordering kiosks speed up customer service through automation. Whether browsing through the menu options or ordering a meal, customers don't need to wait for restaurant staff to take their orders. Self-ordering kiosks speed up operations and make it quicker to serve customers. 
3. Improving Customer Experience
By automating ordering and payment processes, self-ordering technology saves customers from long queues and wait times. Self-ordering kiosks also offer a higher level of accuracy. For example, unlike a human, a self-ordering kiosk's algorithm can't forget or misunderstand your customer's order. They prevent mistakes as the customers can review the order before confirming it. By offering a practical and convenient use, self-ordering technology enhances the customer experience. 
Automating manual services frees up staff and allows them to focus on more complicated tasks or other customer service tasks. Preventing waste of time due to manual processes enables restaurant businesses to focus on offering better products and services to enhance customer experience. Besides, relying less on restaurant staff for main tasks also means decreased labor costs which contribute to higher efficiency.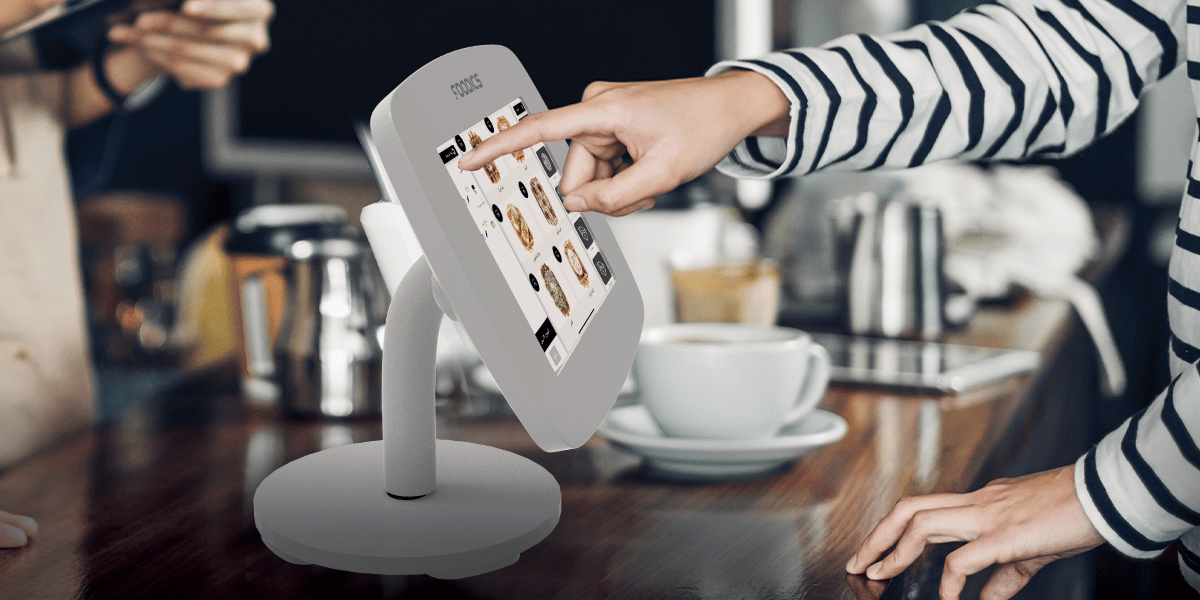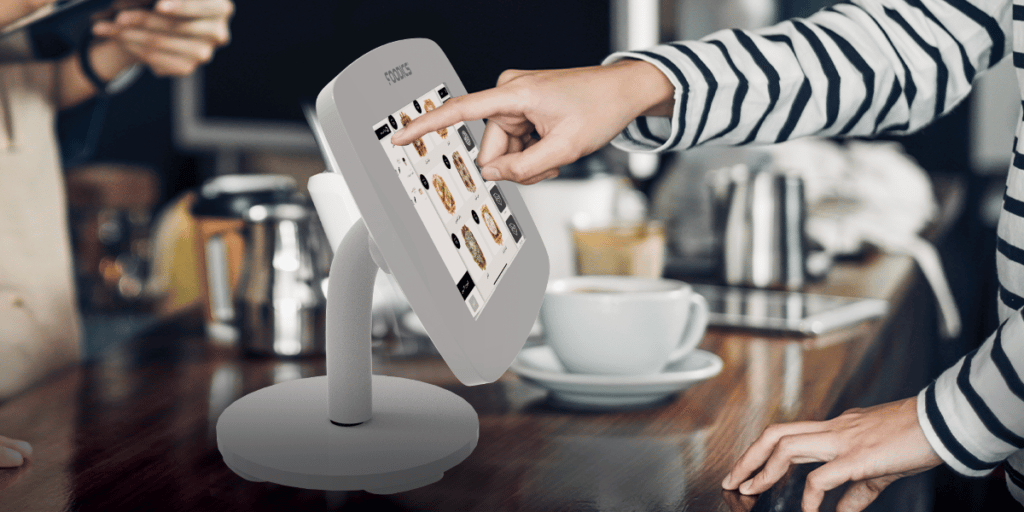 5. Improving Profitability
Self-ordering technology not only increases efficiency by lowering costs through automation but also improves profitability by increasing average spending per person. Self-service kiosks offer cross and upsell opportunities that increase spending and profitability. For example, when a customer is ordering ice cream, the kiosk asks whether they want to add extra toppings, or when they order a hamburger, the kiosk lists the combo menu options. According to Forbes, customers spend on average 12%-20% more when they order from a self-service kiosk than when ordering from a cashier.
6. Collecting Data for Continuous Improvement
One of the biggest benefits of self-ordering technologies is data collection. By keeping track of customer behavior, self-ordering kiosks offer invaluable insights on customer preferences, such as most preferred and least preferred food items, most crowded time of the day, the total time spent at the menu board, or payment window, etc. All these insights give restaurant owners ideas about improving their services, which contributes to continuous success. 
7. Building Customer Loyalty
Thanks to its practical and convenient service, a self-ordering system can encourage customers to return to a restaurant again. By tracking customer habits, restaurants can use this information in their future service offerings. This ensures an advanced customer experience that increases customer satisfaction and builds customer loyalty in the long run. 
Self-ordering kiosks have been around for a while. But only recently have they started to gain momentum. This is mostly because of their convenience and accessibility, especially in the post COVID era. The COVID-19 pandemic has made self-ordering kiosks a must-have for forward-thinking restaurants. From faster services and shorter wait times to lower costs and higher profitability, this technology offers various benefits for both customers and restaurant owners. With these benefits, it's not hard to guess that self-ordering technology will continue to gain traction and become an essential part of the restaurant experience. 
Foodics offers an effective kiosk solution for any restaurant's needs. Check out the Foodics Kiosk product page to learn how to provide a smooth contactless ordering and payment experience for your customers while enjoying higher efficiency with this technology.