Imagine driving down after a long day to your favorite fast-food drive-thru to grab a quick meal. You get home only to find out that what is in your bag is, in fact, not what you ordered. Think about how this experience would leave you feeling. Now, think about the last time you had an ultimate customer experience- how did that leave you feeling?
A happy customer is likely to become a loyal customer who ultimately will help boost a brand's revenue and stimulate growth, while an unhappy one would most likely back out of a purchase or would never want to return to the same brand again. Companies that excel at building a positive customer experience drive revenues 4% to 8% higher than those of their market. A recent study in the US found that 53% of consumers have cut spending after a single bad experience with a company which cost such companies to lose $4.7 trillion in consumer spending.
You might be thinking, is customer experience THAT important? And does it have that much of an impact on a company's performance? The answer is simply, YES!
What is Customer Experience?
Customer experience is the impression customers have of any brand throughout their journey from first contact to becoming loyal. The principle of a convenient customer experience is "to deliver the right information, at the right time, to the right person, on the right platform". In other words, it is making a customer's life easier by providing the information they need to help them make a decision via an enhanced journey.
An ultimate customer experience is critical to the sustained growth of any business. A positive customer experience promotes loyalty, helps retain customers, and encourages brand advocacy. Let's not forget that today with our fast-paced lives, power lies within customers and not the sellers. With the help of the world wide web, customers have a plethora of options to choose from at their fingertips plus the necessary resources to educate themselves and make purchases on their own. This is why it is super important to create the ultimate consumer experience to make them want to return back.
We all know how COVID-19 shook our lives, made us more vulnerable and skeptical, which forced companies to rethink what customer experience means. Specifically, during times of crisis, customers' interaction with a company can trigger a lingering effect on their sense of trust. As isolation was enforced, many customers were seeking companies who cater to their new needs with empathy, care, and concern- while being at home. This pushed brands to personalize and enhance their customer experience, keeping a real-time pulse on changing customer behavior. The simplest activities like a trip to the grocery store were somewhat difficult at a certain point, pushing people to rely on online services introduced by agile companies and ultimately shifting the online digital interaction globally from 36% by December 2019 to 60% by June 2020.
Not only that! When it comes to the purchase timeframe, advances in technology have pushed customers to pay attention to the value of time. The new shopping habits that they have formed made their sense of time sharper than before the pandemic outbreak. Customers now expect the fastest way to obtain goods and services through the heavy reliance on the usage of internet technology and the wide application of mobile terminals to satisfy the desire of shopping anytime and anywhere. When I say customers, I do not only mean Millennials and Gen Zers, but I also mean members of the senior population who also witnessed a change in their habits! For example, a 65-year-old (or even older) individual who used to rely on the assistance of a banking employee to fulfill financial services, is now suddenly faced with navigating financial services and transactions in a completely virtual environment! Digital inclusivity does miracles after all.
Customers have demanded digital, at-home, and low-touch options. Digital-led experiences will continue to grow in popularity even if COVID is quelled, and companies that act quickly and innovate in their delivery model to help consumers navigate the post-pandemic safely and effectively will establish a strong advantage.
While a lot of companies have risen to this challenge, some are still lagging. According to a study done by McKinsey in 2020 on the impact of the right investments in building an enduring advantage in serving customers, companies can adapt to the pandemic changes by growing in three different areas:
ENGAGEMENT: Digital engagement has accelerated tremendously, and leading companies have innovated quickly to replace or complement traditional, in-store experiences. Out of necessity or convenience, companies have created many new offerings to cater to the behaviors of customers, for example offering an easy-to-use

online and mobile shopping experience

through mobile-optimized sites so customers can quickly buy items for pickup or delivery. Mobile sites should load quickly, have clear calls to action, and be simple to navigate. Sites must have an intuitive checkout process in order not to lose customers trying to finish a purchase.


SAFETY: Companies should encompass safety into the customer experience, for example rethinking contactless commerce to promote safety across products, services, and processes will be critical to put customers at ease and increase their satisfaction.



DATA: Companies need to be more agile in anticipating customer expectations. Now is the time for executives to invest in the data, technology, and systems required to deliver ultimate customer experiences.
How Customer Experience Impacts Growth
By now you must be wondering, how can building a positive experience make a difference on a company's growth. Let me spare you the overthinking: upon adopting customer experience strategies, brands get to understand the viewpoint of customers and conduct business in a manner that eases the customer journey through a specialized service.

Understanding positive experience means a repeated client and a repeated client means more revenue. That is exactly how companies improve their sales and build their customer base. Here's why:
It costs

5X more

to attract a new customer than retain an existing one

Existing customers spend 31% more than new customers

A positive customer experience encounter can increase customer spending

by up to 140%

Increasing customer retention rates by just 5% can increase profits by between

25% and 95%
Here is an example of a brand that nailed giving customers a positive experience: HubSpot!
HubSpot is an end-to-end inbound marketing and sales software that helps companies attract visitors, convert leads, and close customers. HubSpot is growing at nearly twice the pace of market leaders like Salesforce and Adobe with an annual revenue of $1.301B for 2021 $1.301B, a 47.3% increase from 2020. One of HubSpot's most attractive drivers behind their revenue model is seeking to entice their customers with free or very affordable services and then scale up as their requirements grow.
No wonder they offer one of the best customer experiences for a B2B brand. Their proactive support includes the use of chatbots to connect with customers and respond to their questions instantly. HubSpot welcomes users and takes them through their product. Customers can find what they need and also know where to ask any questions they have. Investing in those three areas impacts customer experience and builds more convenience.
How to Offer Customer Convenience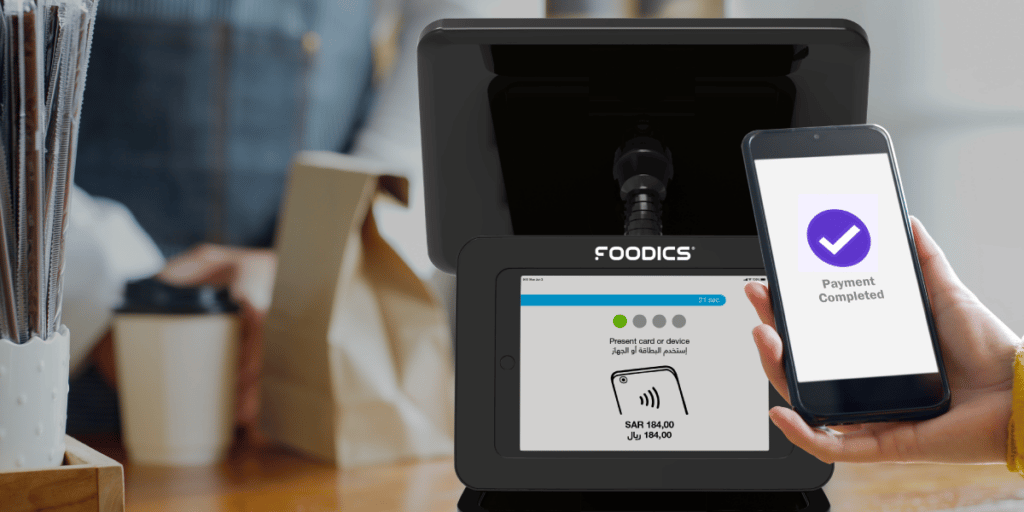 Here are six ways you can adapt to offer a convenient customer experience:
No Friction: Friction is the opposite of convenience. Examples can be long wait times, filling out duplicate information, navigating difficult websites or applications and many more! Find ways to eliminate anything that is cumbersome or that wastes the customer's time. Remember, customers are more mindful about their time now making time an important currency!

Technology: Investing in the right technology that can help minimize friction. Webforms that auto-populate customers' data are a simple example of how technology can reduce friction. 

Self-Service: This is about giving control to the customer. Online stores are a self-service shopping experience. A company that has a robust knowledge bank of frequently asked questions or video tutorials is another example of self-service.

Delivery: Going to the customer versus making the customer come to you. This became increasingly important during the pandemic. Providing delivery services drives more customer convenience. 

Access: Ease of communication with a company when in need of support. When brands create their own mobile applications, they create more space for direct communication with their customers, which in turn strengthens the relationship a brand has with its customer base. 

Human and Machine: Take advantage of automation, but make sure customers can reach a human when one is needed. This shift allows a company's employees to be more engaged when they're needed, provide better service and get necessary support from technology—as part of the seamless experience.
If there is one customer experience strategy that has stood out during the past two years, it's definitely convenience. Convenience gets achieved through the adoption of these six tactics. Once convenience is achieved, customer expectations are met.
Companies that recognize this are gaining a key competitive advantage as they strive for customers' lifelong loyalty. More loyalty means better retention and ultimately more growth.
Remember, companies that answer not just to consumers' wallets, but also to their watches are the ones that will have customers for life. The more a brand makes customers' lives convenient by saving them the time and effort, the more likely these customers will say "We'll be back!".