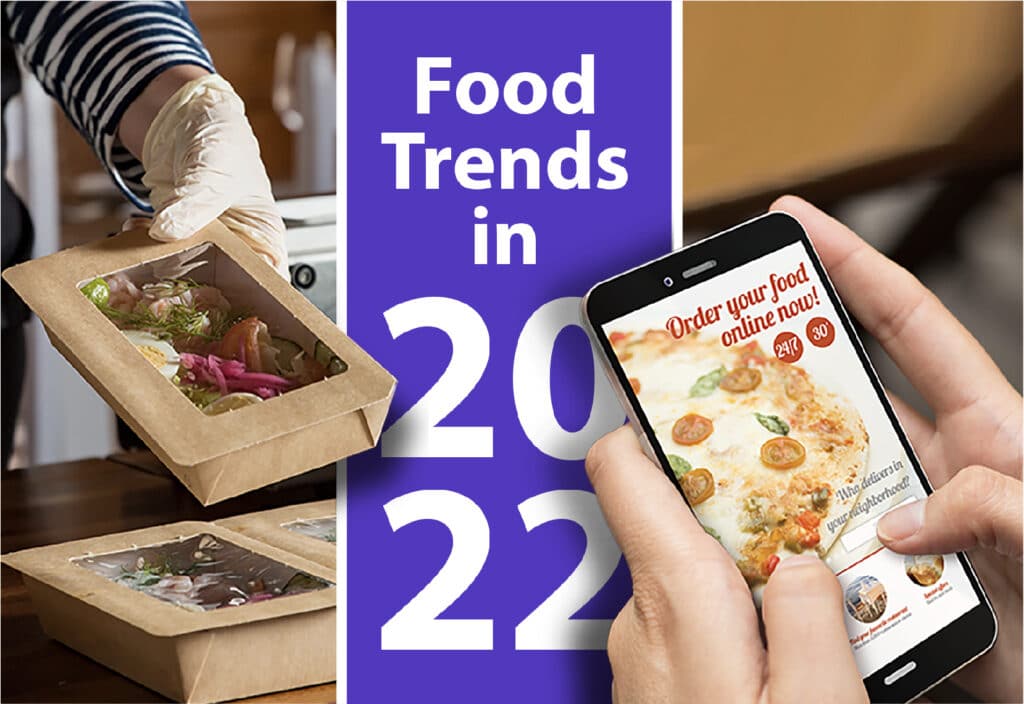 The last two years have marked a turning point for the whole of humanity in general and in the lives of individuals in particular by forcing them to stay home, stopping their work, and turning them away from many whom they love. So, many people reprioritized and revised their choices when they felt that they were facing an existential risk that could only be confronted with the unity of all humanity.
Many sectors have also suffered severe economic shocks that outrun the capabilities of many and pushed them out of the market, especially those related to tourism and hospitality, except for those that moved quickly and flexibly and tried to cope with the crisis by diversifying their sales channels, modernizing their services, and adopting smart technological solutions to reduce expenditures and provide the highest quality and efficiency of operation.
With the arrival of our third year and humanity expecting this year to be the year of salvation from that serial killer and fierce fraudster, it is worth noting that restaurant and café owners should monitor main food trends that have flourished over the past months to ensure their businesses remain thriving. And this is what we will review in the following five points.
1. Plant-Based Meats & Seafood
The pandemic has caused people's moods and dietary preferences to change sharply, pushing them towards ecologically friendly choices that protect the environment and reduce the destruction of Earth's resources. As people witnessed the vanishing of vapor clouds that sat heavily on major cities first-hand, saw dolphins and fish approaching deserted beaches, and enjoyed some childhood memories when herds of livestock began to wander fearlessly in empty streets and yards that had been off-limits for decades.
Also,  reports warning of dire consequences for the environment if consumption of red meat and draining of marine wealth continue to rise have led people to seek plant-based alternatives that provide them with the nutritional value they need while keeping them out of guilt for contributing to increased global warming or the loss of natural forests. This in turn has given new impetus to plant-based diets of various degrees, from those that avoid only animal meat to those that also avoid fish meat and all the milk, eggs, fats, and different derivatives that animals produce.
This has lured a number of food manufacturers to launch products that mimic the meat people love exclusively from plant-based ingredients. As did Beyond Meat, which is now offering hotdogs, burgers, and chicken nuggets in stylish packages comparable to real meat products. On the other hand, the founders of The Plant Based Seafood Co. relied on their ancient marine past and their expertise in seafood recipes and tastes to serve the world shrimps, crab, and shellfish in a delicacy that is impossible to detect as having come from plant sources.
2. Immunity-Boosting Food Products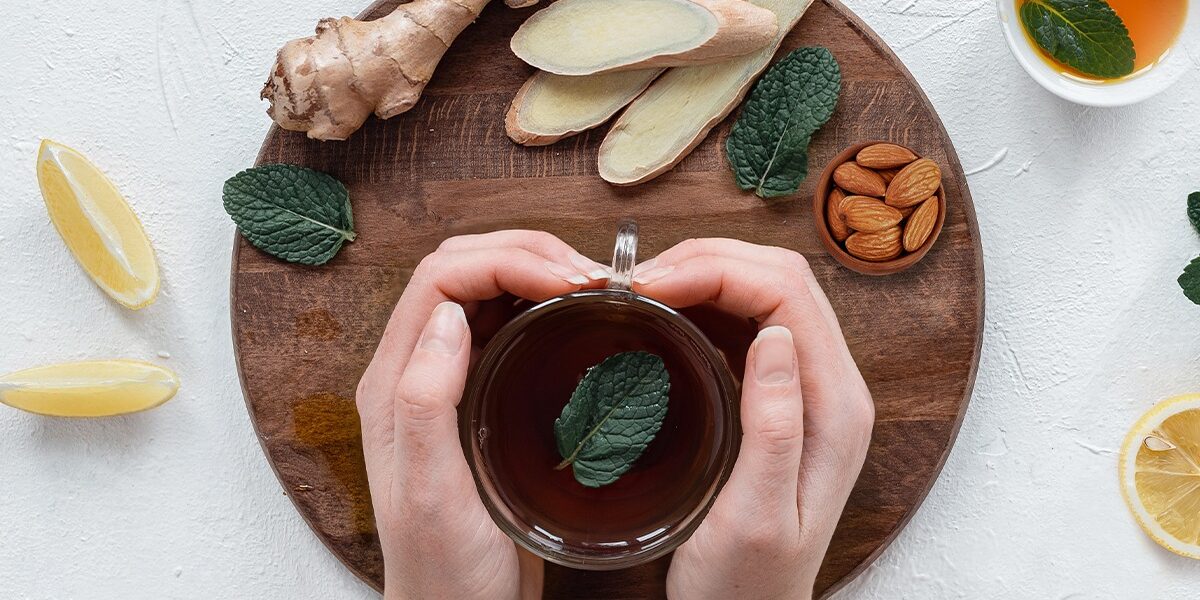 Coronavirus' disparate effects on individuals and its deceptive symptoms have sparked an almost endless debate about how to resist and respond to the virus in natural ways that are within everyone's reach. Videos and recipes of innovative foods and beverages that purport to boost your body's immunity have gone viral. This has been compounded by a tendency of a large audience to refuse vaccinations produced by global pharmaceutical companies on the pretext that they are not safe or that it is a conspiracy by governments to control people's actions and determine their destiny.
This has led people to take seriously the fact that eating is related to body health in general and immune-boosting in particular. "Natural" and unprocessed dishes have become the top priority, and certain varieties of fruit and vegetables have taken a standing position on menus and popular dieting programs.
Hence, we can understand the burst in healthy mixtures rich in citrus, garlic, ginger, almonds, and turmeric as well as in hot drinks such as green tea, chicken soup, or even cold ones that contain herbs that we may hear about for the first time and that help boost immunity in addition to improving drinkers' overall mood.
3. Food Delivery Services or Pick-up for Consumption Outside the Restaurant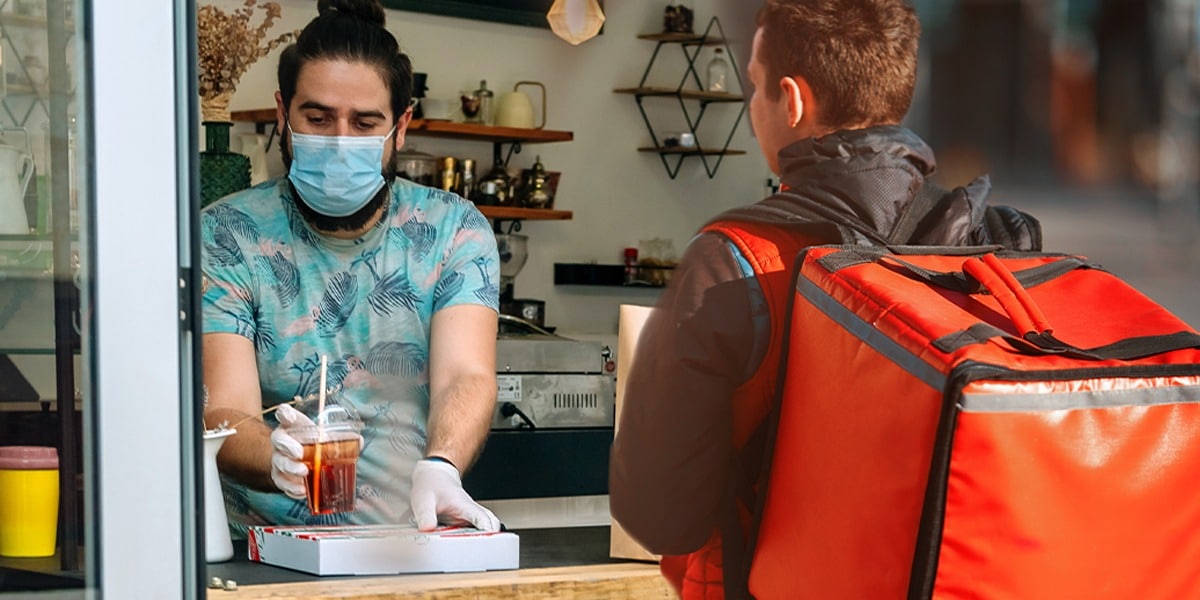 Food delivery services or curbside pickup are not new in people's lives, but perhaps no one, even in our wildest dreams, would ever think of spending days and weeks locked up in his house by valid government order or for fear of contracting an unknown virus with no treatment. At the same time, restaurant and retail owners were shocked that they had no business options other than delivery, which became the only lifeline keeping them from total bankruptcy and leaving the market. All this has opened the door to the development and wider adoption of delivery services in all sectors, especially in the food and beverage industry.
As some statistics show that the global food delivery market has grown threefold over the last five years to reach $150 billion. The questionnaires of many restaurant and coffee shop owners also point to a complete turnaround in the source of revenue, which has been mostly from the lounge visitors, turning over the past two years into "delivery, platforms, and apps" orders, with the expectation that it will be eventually halved between the two methods by the end of the lockdown, reduced risk of the pandemic, and the return of people to their "new normal" lives.
Some might think that this new reality could be managed by purchasing a number of suitable vehicles and hiring few call-takers to transfer the orders to the kitchen, or even by subscribing to a food delivery platform to take over this part of the business from A to Z in exchange for part of the profits. However, the quality requirements and increased pressure on traditional restaurant kitchens made them realize the need to transfer their operations to cloud kitchens that handle orders exclusively for delivery purposes, so they can continue to perform their role and maintain the satisfaction of their customer inside and outside the lounges.
4. The TikTok Revolution & its Integration with Restaurants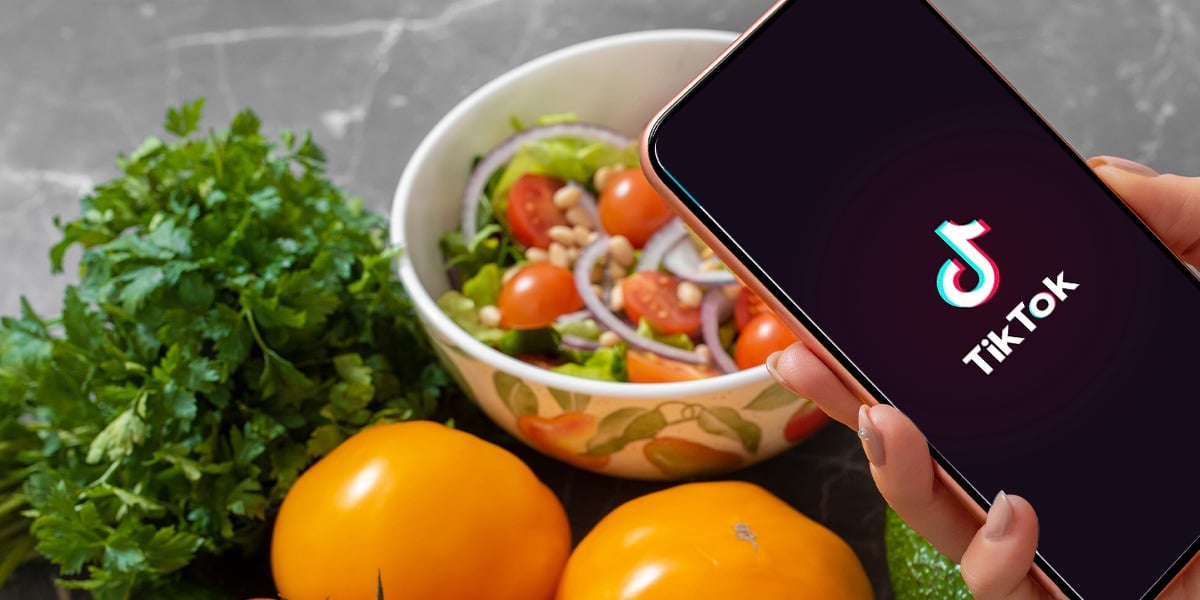 The fact that people sit at home, or move less, for extended periods has led to more addiction to social media with a tendency towards those that provide more interaction and more lively content. With the rise of TikTok as the fastest growing social platform in the world and the most downloaded app in the App Store, the efforts of restaurants and food influencers have shifted towards it and made it their undisputed first destination.
The content that can be shared varies from fast home recipes to shooting restaurant lounges and views to attract more visitors or showing dishes with quick footage of their preparation steps, to producing clips shared by influencers, restaurants, and cafés to ensure their widest spread.
In the past two years, several influencers have risen in this field, some of whom didn't expect to gain popularity or even to sign production contracts with prestigious magazines or well-known TV channels. TikTok's application and platform take credit for its modernity and closeness to millennials and beyond, which makes it ideal for talking, attracting, and communicating with this generation.
5.  More Technology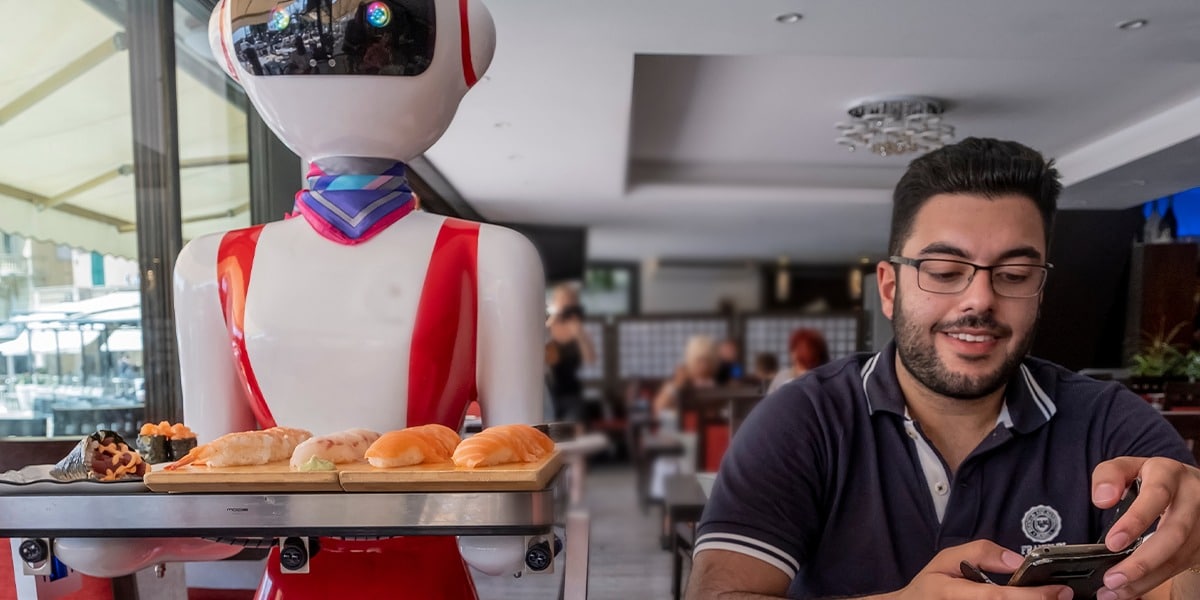 Technology has not had a strong presence in restaurants and cafés, either for customers or operators, except for traditional order screens and, at best, customer numbers. However, the pandemic's circumstances have dictated new conditions that made it almost impossible for these institutions to do business and ensure their sustainability without investing in available and up-to-date technological tools to cope with the emerging challenges.
As mentioned earlier, the tendency of a large audience to avoid restaurant lounges and café sessions forced these institutions to launch their websites to display their items and make online orders available. And in order to prevent overcrowding and provide a safer environment for diners, the owners flock to using the digital menus supported by QR codes to make it easier for restaurant visitors to browse the options on their mobiles without touching a paper menu and even to pay from the table without having to stand in front of the cashier and mingle with more people.
Not only that, but in their desire to attract more customers, restaurants and cafés launched innovative loyalty programs that help gather their customers' data and preferences, turned to digital rather than paper receipts for the sake of the environment and marketing efforts, and use business intelligence apps to explore and deal with waste and catch growth opportunities with speed and business acumen.
In conclusion, the changes we see are viable candidates for further evolution that may be difficult to predict from now. The best thing to do now is to learn about the latest restaurant management technologies and subscribe with a trusted service provider who would be a true partner in your business journey toward greater brilliance and success.