Reputation is a powerful force that can either propel a business to success or bring it crashing down. Among the fiercely competitive landscape of the food and beverage industry, restaurants are particularly vulnerable to the impact of their online reputation. Even a minor PR crisis can spell disaster for a well-known restaurant. Therefore, restaurateurs need to be diligent in protecting and improving their reputation in an age where eating out starts with a Google search.
In this article, we will discuss online reputation marketing strategies that you can use to boost your online reputation and establish a name that you can proudly stand behind.
The Benefits of Online Reputation Management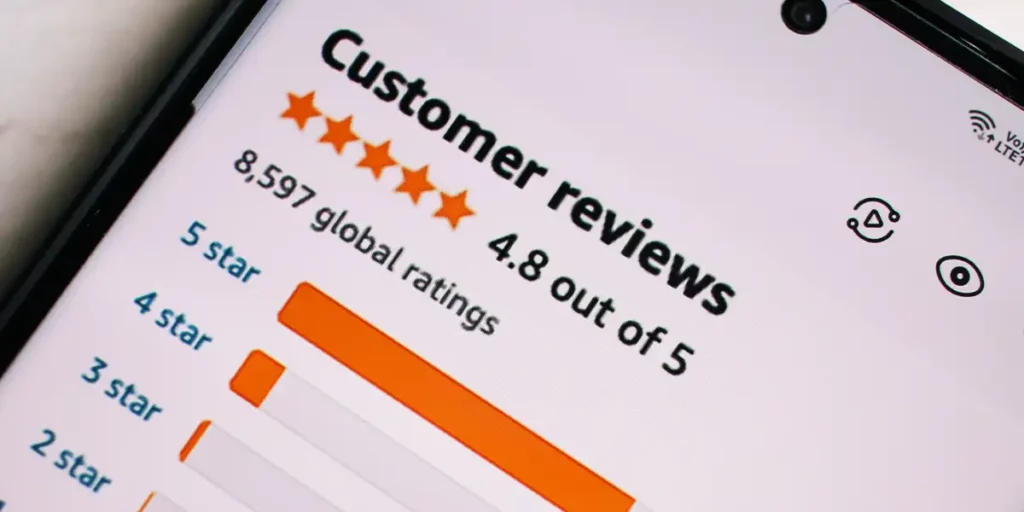 Your restaurant's online presence has a huge effect on how customers view the business. Statistics had shown The vast majority of people (90%) go online before deciding on their dining destination. Moreover, one study found that consumers had a higher intention of visiting a restaurant when the online evaluation was (4.5) Excellent (vs. 2.5). Therefore, your online reputation will have an immense impact on how many customers choose your restaurant and ultimately how successful it is. 
What does that mean?
It means that not only should you work on your online reputation marketing strategy but also leverage SEO tools to rank high on the keywords related to dining out such as "restaurants near me" and those related directly to your business.
How To Do Online Reputation Management
Now that we've established the need for an ORM strategy, let's go through some of the best tips and practices that will help you improve your business's reputation.
1- Look yourself up!
Before you do anything else, it is important that you google your restaurant from a different account and preferably an incognito one to see exactly how customers see you online. You need to ensure that you can be found easily and that the reviews are mostly positive. 
Next, answer the following questions: What pops up first when you type in your restaurant's name? Do your official platforms show up first? Is the overall impression of reviews positive, negative, or neutral? Are your competitors also ranking on your branded keywords?
Once you've done that, take notes of the weak points. Do you need to work on your SEO strategy? Is any of the information listed outdated? Do you need to address comments, reviews, or press releases about your business?
All of these questions and answers will make it simpler for you to establish the most effective ORM strategy for your restaurant. 
2- Secure your Google My Business (GMB) listing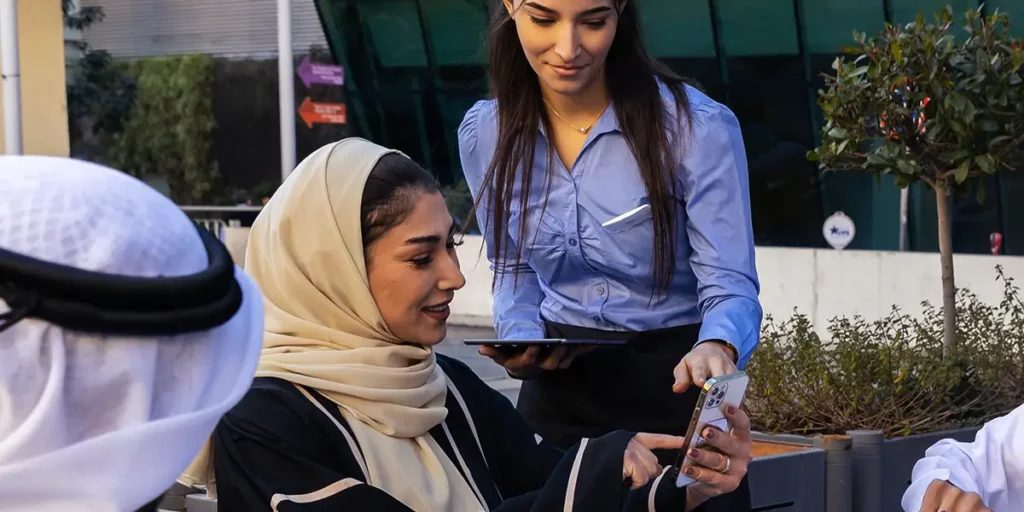 Claiming and optimizing your Google My Business (GMB) listing is crucial for restaurants to appear in local search results. GMB provides vital information about your restaurant, such as hours, address, and reviews. Check if Google has generated a listing for your restaurant and claim it if available. If not, create a listing using step-by-step instructions. Additionally, prominently feature the locations your restaurant serves on social media, website, and relevant review platforms to target local search terms and maximize business from local searches.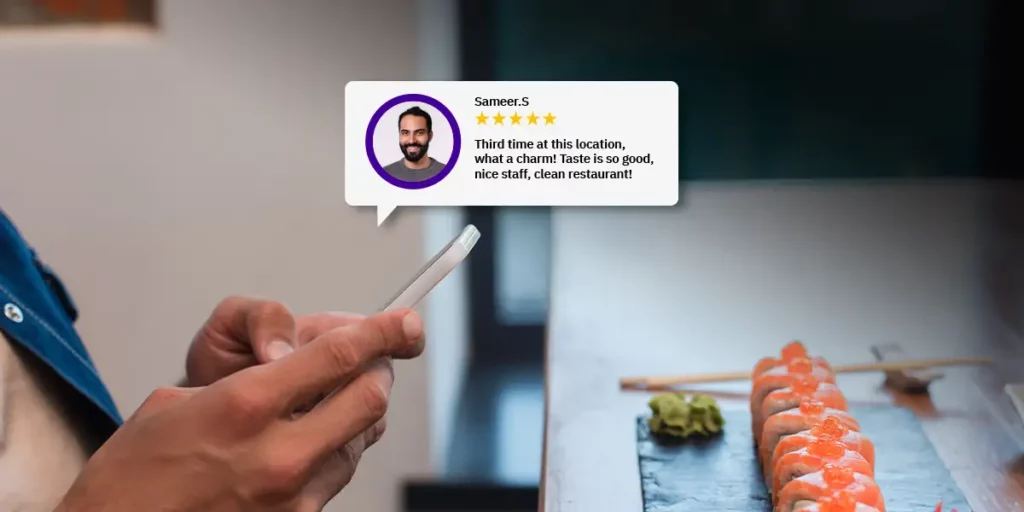 Customer reviews hold immense power in shaping your restaurant's online reputation. That said, you should actively seek feedback from your customers and encourage them to leave reviews. Feature these reviews on your website to enhance your restaurant's credibility and build trust with potential customers. It's worth noting that online reviews carry significant weight. According to a survey conducted by BrightLocal, 46% of consumers say they trust online reviews as much as personal recommendations.
Also read: How to Leverage Word of Mouth Marketing for Business Growth
4. Respond to Customer Reviews
Responding to reviews is a powerful tool to boost your restaurant's reputation as it showcases your commitment to customer care and enhances credibility. Furthermore, addressing negative reviews with compassion, professionalism, and helpfulness can turn the situation around and mitigate the impact of a poor review. However, how you respond is crucial. Timeliness is essential and addressing criticism with a solution is key. If the complaint is irrelevant or unverifiable, it may be best to let it be. Responding effectively can resolve issues and leave a positive impression. 
In this context, we would like to introduce you to Partoo. A platform that enables you to manage, modify, and publish your store information across the web on multiple channels. With Partoo, you can administer one or more businesses seamlessly from one app and easily manage and respond to customers' feedback and reviews.
Also read: Responding to Negative Reviews: The Do's, Don'ts & Examples
5. Make sure you're listed everywhere!
In addition to Google My Business, various review platforms such as Zomato, Time Out Dubai, RoundMenu, and Tripadvisor serve as valuable resources for customers seeking reviews of your restaurant. It is crucial to create and maintain profiles on these sites to make a positive impression. Actively manage your presence on these platforms so you can maximize opportunities and leave a lasting positive impression on potential customers.
6. Check Out the Competition
Your restaurant's performance in search results is influenced by your competitors. 
To assess your standing among competitors, do the following:
Search for relevant terms and compare rankings. 

Analyze how competitors use keywords, target content, and configure their websites. 

Identify missing elements on your site and make necessary improvements. 
The top three results garner over 75% of traffic, emphasizing the importance of optimizing your ranking. Understand competitors' branded results to identify strategies and fill gaps in your approach. Stay competitive and enhance your online presence.
Reputation is a valuable asset, particularly in the digital age where stories, experiences, and opinions spread at the speed of light. Maintaining a strong online reputation is crucial as it can enhance your restaurant's visibility, attract new customers, and increase the value of your business, making it less susceptible to PR crises.