The quest to find the perfect Point of Sale system for your establishment can be trying and, honestly, time-wasting. As a business owner, you are left with the responsibility of deciding on the right POS system with the most efficient software and reliable solutions. So the question you might ask is, "Which POS is better, a traditional (on-premise) POS or a cloud-based one?"
Of course, both types are more than capable of handling all your restaurant operations but one might possess more disadvantages forcing you to reconsider adopting it. 
What Is Traditional POS?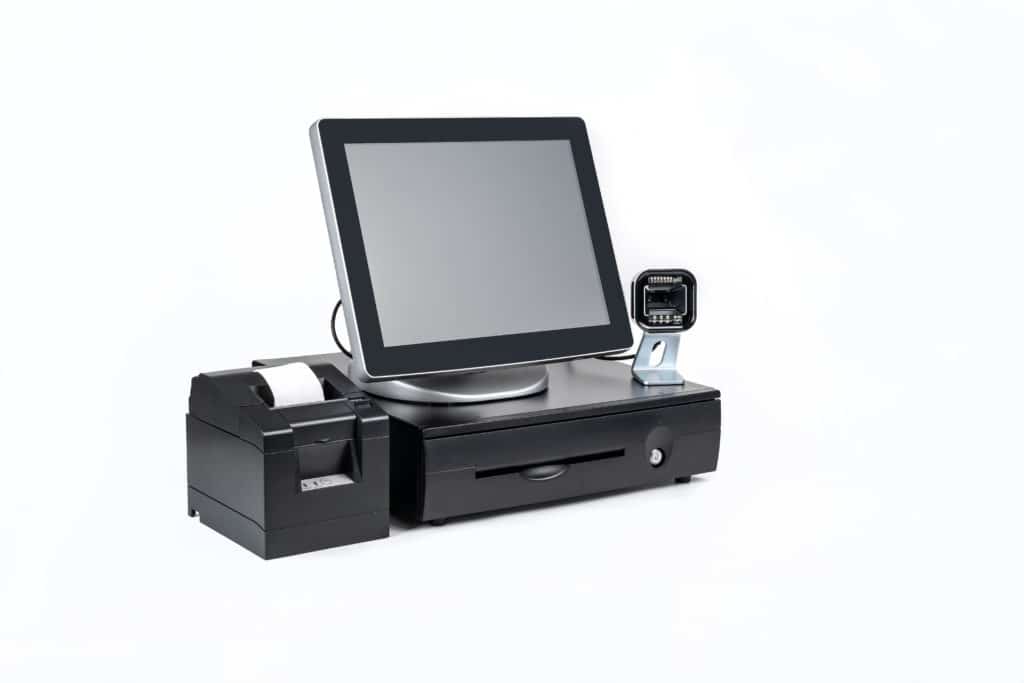 A traditional POS, otherwise known as legacy or on-premise POS, is a computer hardware with its built-in POS software and all the data is saved in a hard drive. This type of POS has been around for years and become very common among merchants. As the image above shows, these boxy black metallic computers can be found at restaurant/café counters surrounded by the keyboard, printer, hard drive, and credit card payment devices.
What Is Cloud-Based POS?

As the name suggests, cloud-based POS systems are built as software compatible for any device (computers, ipads, phones). You can access your system virtually everywhere and at any time because the tools installed are web hosted solutions that can securely store data online. The POS also allows you to distribute roles and responsibilities to your employees and track all kinds of transactions through one dashboard. 
Foodics POS is the perfect example of a cloud-based POS system: one single platform for all your restaurant management needs. If you are on the lookout for the perfect POS for your restaurant, log in to your Foodics account and request a demo!
Cloud-Based POS vs. Traditional POS
| | |
| --- | --- |
| Cloud-Based POS | Traditional POS |
| Monthly fee | Expensive One-time fee |
| Online Storage | On-site storage |
| Compatible to all platforms | Big hardware installation |
| Real-time online restaurant updates | High risk of data loss |
| Third-party app integration | Difficult to customize or integrate apps |
| Analytics & Reports | Runs without internet |
| Real-time software updates | Manual on site updates |