After hard work and diligent follow-up, you have reached the stage of finalizing your new restaurant, with only a few weeks left until you start welcoming customers. While the end result for your restaurant is complete in your mind, you hear your neighbor, Bou Abdullah, greeting you and asking you: "Where do you intend to buy your goods? Is your supplier offering clean and safe products? Because as you know you cannot toy with people's health!"
In order to help you and every aspiring restaurant owner ensure the utmost food safety strategies, Foodics met with the expert in the field of food safety and restaurants, Dr. Mushawah Al-Mushawah on August 5, 2021 corresponding to Dhu al-Hijjah 25, 1442, in the first episode of the Webinar series taking place every Wednesday evening. The topic of the first webinar meeting was "The issue of safety and hygiene in the restaurants and cafes sector," and was moderated by Omar Knio, Head of Marketing Department at Foodics.
Following this valuable conversation, we have put together this article to highlight the most interesting topics addressed in the webinar such as the causes of food pollution, its risks, and how to avoid it completely.
It is worth noting, from the outset, the mistake that most owners of small and medium-sized restaurants fall victim to when launching: paying more attention to decorations, appearances, and branding while neglecting the issue of food safety and hygiene. Restaurant owners must guarantee their customers that the staff is highly trained on the matter to ensure a healthy and safe environment.
The 3 Causes of Food Contamination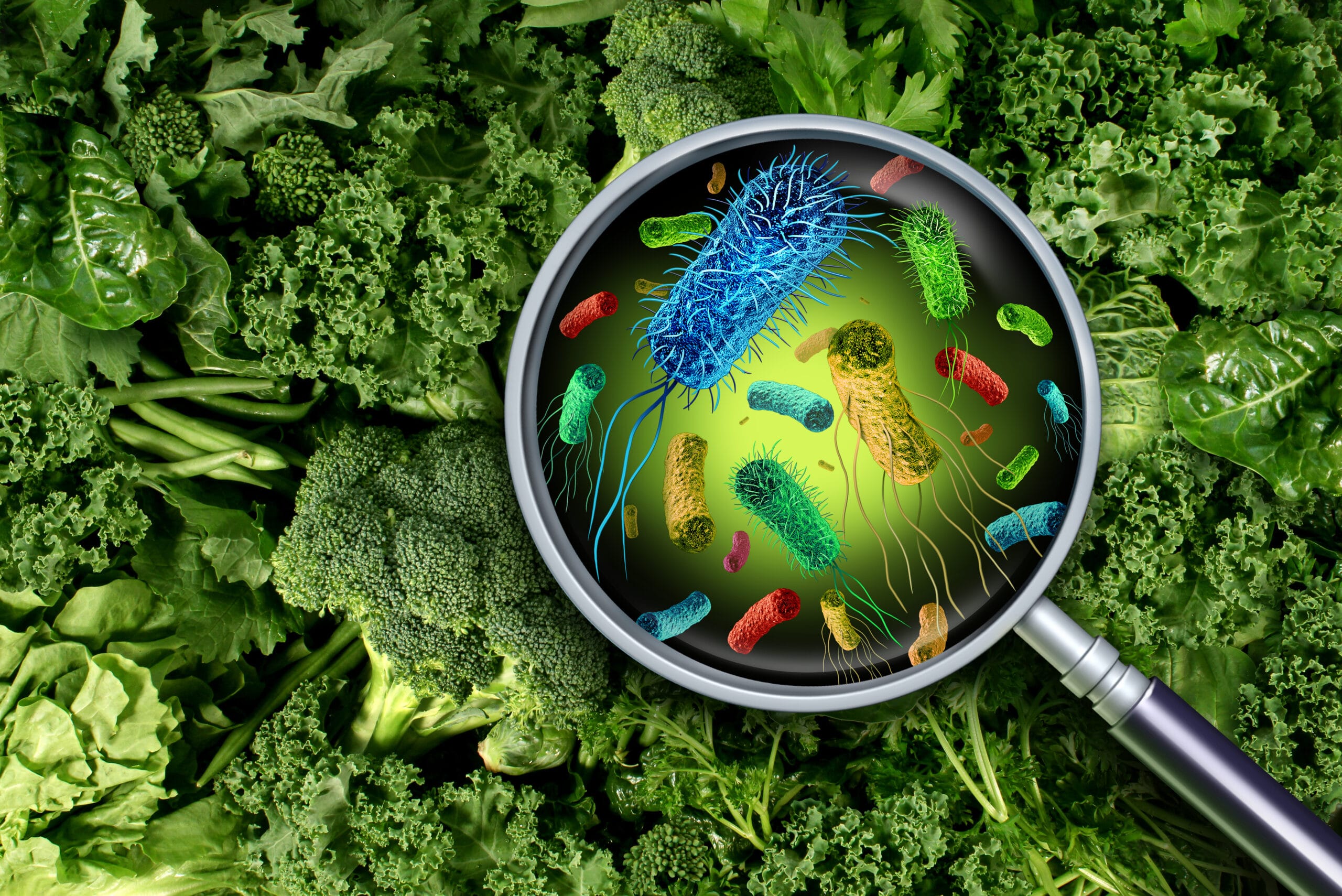 The causes of food contamination that affect food can be traced back to three types:
Biological contamination occurs due to the presence of pathogenic bacteria and parasites in food.
Chemical Contamination happens when toxic components are found in food such as traces of pesticide or antibiotics.
Physical contamination occurs when solid indigestible materials enter foods by mistake such as hair or plastic.
Hence, it is important for restaurant owners to pay attention to the sources of raw materials used in making meals, seek out deals with approved and licensed suppliers exclusively, and always check the certificates of all food products shipped locally or from abroad.
Your Kitchen's Most Indispensable Tool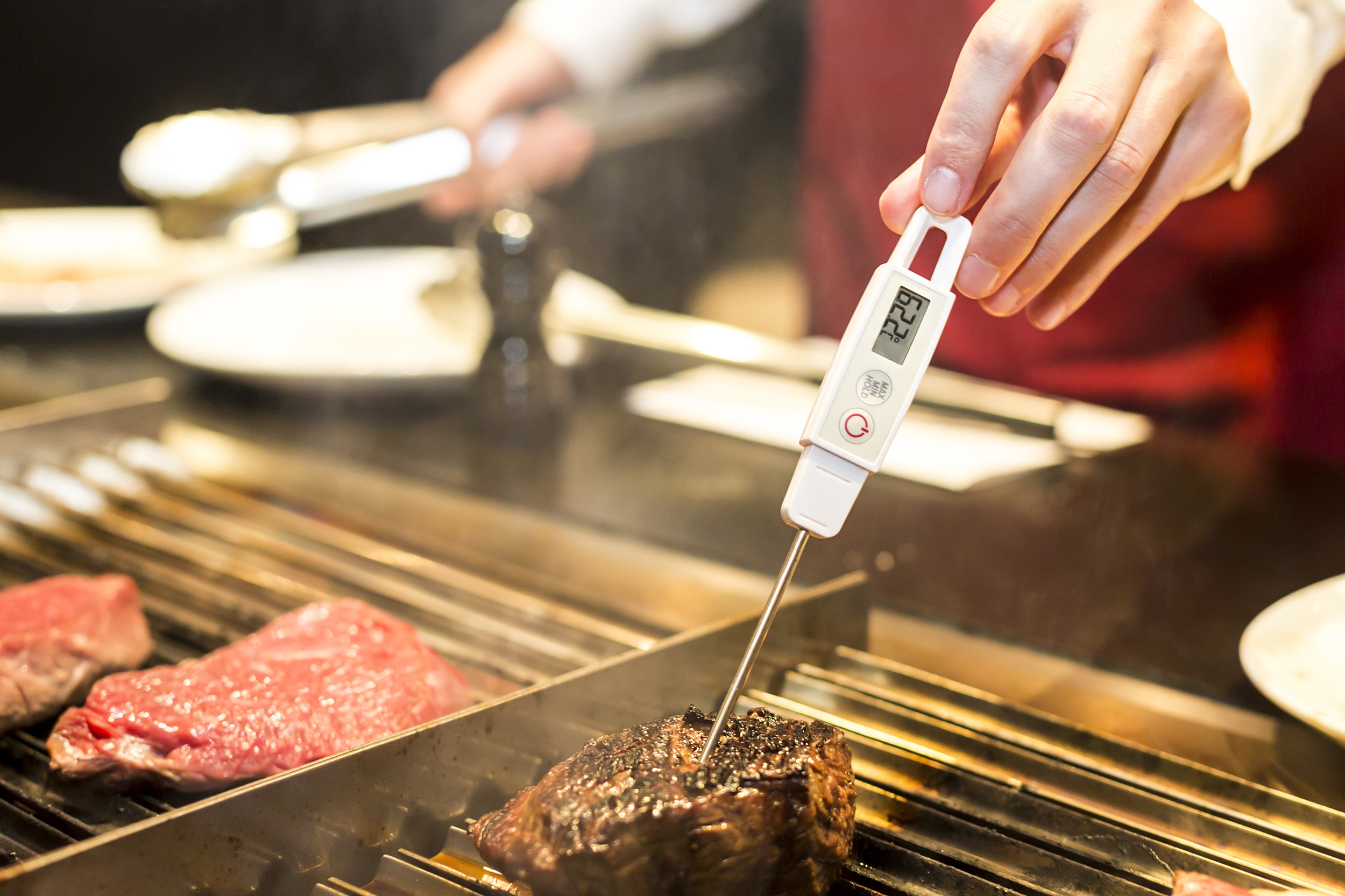 Most food contamination cases occur when the meal prep process is rushed or shortened. Therefore, a kitchen's most important and valuable tool is a thermometer. Relying on personal judgements in the kitchen can be detrimental; for example, if we do not get rid of bacteria with the appropriate heat during cooking, they will multiply by the millions, and spread to infect everything around them from food and inventory and as a result, you will find yourself serving contaminated food to your customers without knowing.
Additionally, some types of bacteria – such as salmonella that appear in poultry products or E. coli that appear in meat – may lead to death if they are not addressed, especially in children or groups with weak immunity such as pregnant women and the elderly.
Five Guidelines to Consider in Your Restaurant:
Paying attention and applying the right temperature for your food is the most important aspect of food safety. There is a "risk zone" that you as a restaurant owner should avoid exposing your products to in order to preserve the health of your consumers.
In order to provide the safest experience, here are five principles that every restaurant should consider:
​Importing raw materials from certified, licensed and trusted sources​;
​Cooking at temperatures sufficient to kill bacteria and parasites​;
Keeping food at appropriate temperatures (cold below 5°C, hot above 65°C);
​Using clean tools and utensils​
​Follow up on the personal hygiene of all employees in the facility.​
Food Poisoning in Numbers around the World
An important statistic issued by the World Health Organization on cases of food poisoning indicates that:
1 in 10 people around the world get food poisoning every year due to the consumption of contaminated food, resulting in the deaths of more than 420,000 people yearly.
Ingesting food contaminated with bacteria, viruses, parasites, or chemicals can lead to more than 200 types of diseases.
Consequentially, restaurant owners must take the initiative to never compromise on safety and hygiene training. All staff members should learn the basics of health and food safety in all stages and departments, from supply and storage, to food preparation and presentation.
Governmental Agencies Involved with Food Poisoning Issues in the Kingdom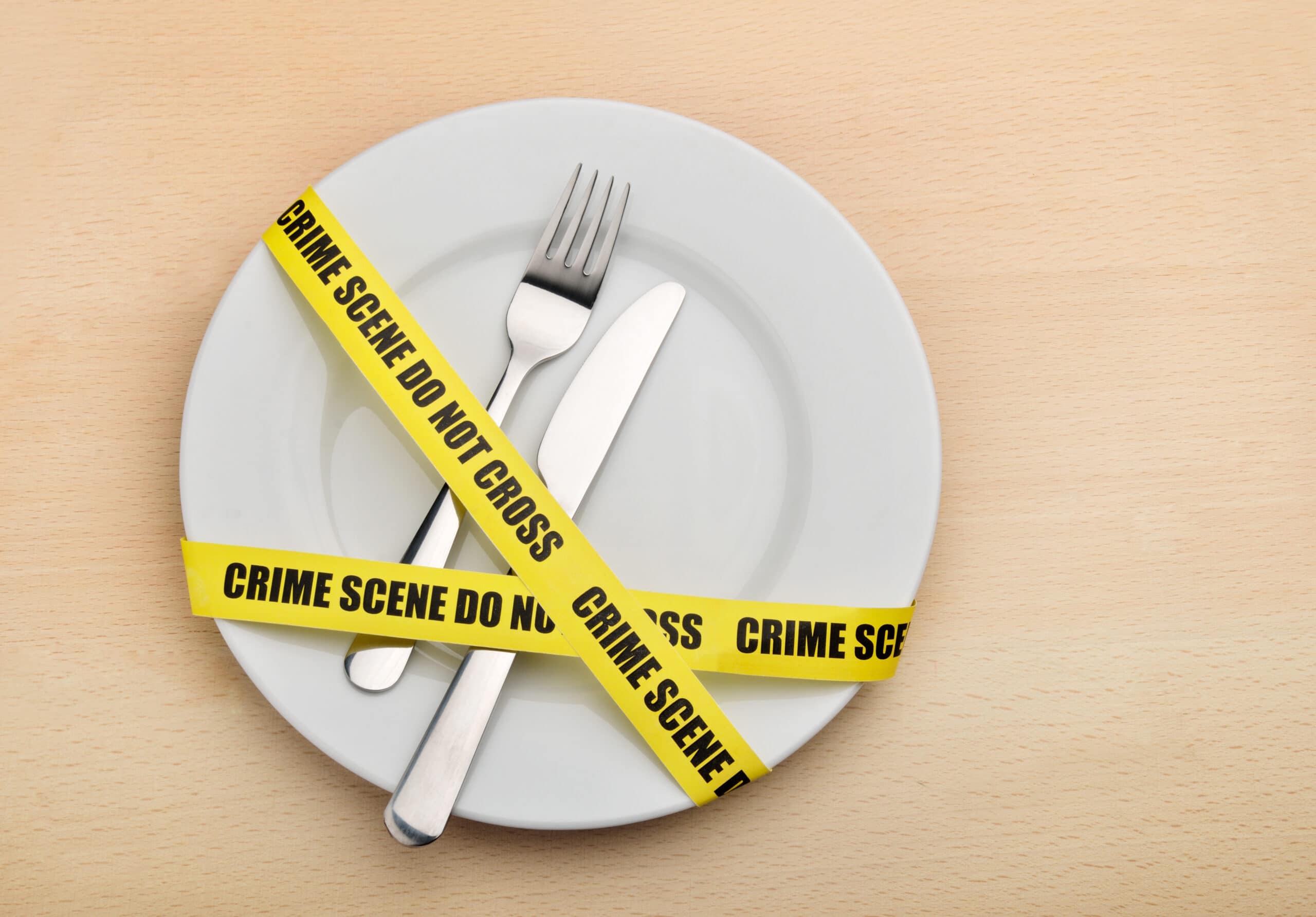 As for the governmental role in this context, there are four government agencies in the Kingdom that are directly related to food safety and law enforcement:
General Authority for Food and Drug Administration (Saudi FDA) – The main reference in this subject.
Ministry of Municipalities and Rural Affairs
Ministry of Health
Ministry of Interior Affairs
We also advise readers to visit and review the Food and Drug Administration website because it is the main source which contains beneficial resources for all workers in the restaurant and F&B industry.
Dire Consequences for Neglecting People's Health
It is worth noting that the authority has put in place a series of deterrent penalties to those who compromise the health of individuals, which are represented in:
Financial penalties (fines);
Shutting down the establishment;
Imprisonment of those involved in the offenses.
On top of that, having a food poisoning case happen in your restaurant will negatively impact your reputation. Your customers will start avoiding coming to your restaurant to a point where you might lose all investments poured into the project.
Foodics and Food Safety
You can use Foodics Solutions to reduce the incidence of food poisoning by:
Organizing inventory and the relationship with suppliers to control the duration of the materials' life without consumption;
Conducting promotional campaigns and offers to dispose of materials before they are damaged;
Monitoring reports and discovering low-demand products to avoid buying and spoiling them.
Conclusion
Dr. Al-Mushawah concluded the episode by thanking Foodics for offering its platform to raise awareness and address concerns that the community faces in regards to the health of the public. He also acknowledged Foodics' direct impact on the integrated development of the restaurant sector. He voiced his readiness to hold more awareness meetings and answer attendees' questions on various channels.
To watch the full interview, please click ​this link​.
Help us produce better webinars! Those who attended or are interested in future webinars can send their questions and suggestions to Foodics via the following email in order to provide you with more useful and informational content: ​webinar@foodics.com.
About the speaker:
Dr. Mushawah bin Abdullah Al-Mushawah is a specialist in the field of food safety, water and environmental sanitation, an HACCP consultant, and an international auditor certified with the ISO 22000 system.
About Foodics:​
Foodics offers its customers the best technical solutions for the integrated management of restaurants, through its innovative applications and partnerships with the most prominent service providers for restaurant owners, making it the first reference in the Kingdom of Saudi Arabia and the Arabian Gulf.