Similar to any other holiday season, Eid Al Fitr 2022 is your chance to make extra profit, as families seize the opportunity to break out their routine and go to restaurants and cafes to spend time together. According to many studies, quick service restaurants and dessert shops get the lion's share of attracting more customers during the festive season. However, in the past couple of years, competition has become fierce in the Food and Beverage sector, due to the increase in the number of options for customers. So the question is: How can your restaurant thrive in Eid Al Fitr 2022?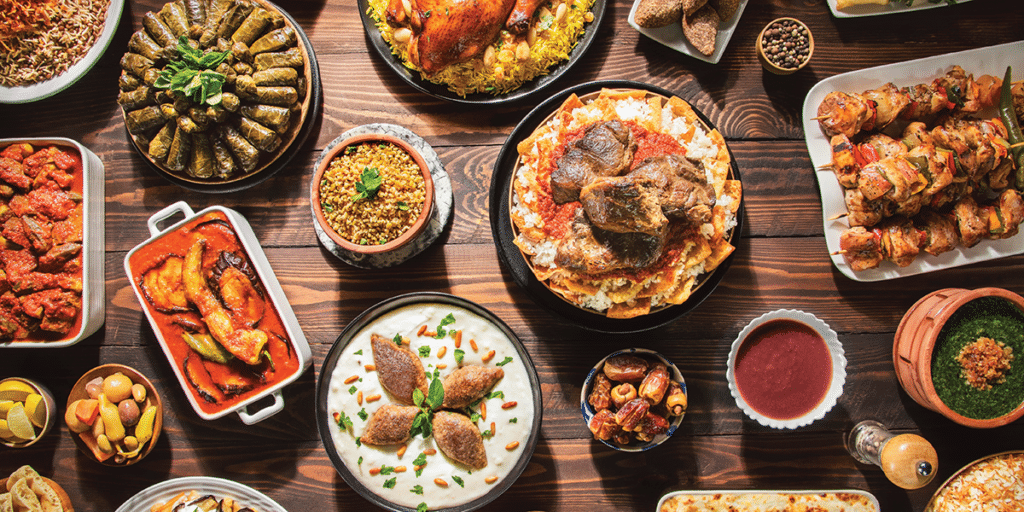 9 Steps To Boost Your Sales During Eid
Many people seize the opportunity and prefer to relax in the festive season at home. Therefore, your restaurant needs to offer delivery and online services to cater for this group of people. Not to mention that online food ordering has become, over the past few years, a practice of everyday life. Due to the many benefits of online ordering such as speed and convenience, using a responsive online ordering system is key to unlocking higher sales. Foodics Online helps you enable easy self-ordering directly from your website, mobile application and QR menu.
2. Offers, Discounts & Promotions
Eid promotion ideas, discounts and offers help in driving more sales. Therefore, make sure to offer great deals to increase retention rate, loyalty of your existing customers and acquire new ones. 
Foodics POS system offers different features that can be used to provide offers and discounts to your restaurant customers. For example, you can customize offers by branch or limit them to specific hours through the timed events feature.

Coming up with special deals would most probably resonate with people who are indecisive about which places to eat at. A recent study shows the impact of special offers and discounts on consumers' buying behavior, which means that promotions can directly impact and increase people's desire to buy more.
Have your customers deliver the news about your discounts by offering them a referral program. Word of mouth is a great way to build awareness and achieve the goals of your marketing strategy.

Offer special offers or coupons to people who recommend your restaurant to others. Start now with promotions like "Tell a friend" or "Send this free coupon to your friends".
One of the most well-known marketing strategies for restaurants around the world is promotional codes. We see multi-million dollar brands such as McDonald's regularly offer discounts and coupons to their customers. Promo-codes trigger an initial visit, and helps in building customers' loyalty and trust. Direct people to your restaurant's website, application or social media accounts by offering them promo codes. With Foodics POS, you can create coupons based on a discount code that you can track to measure the efficiency of your marketing activity.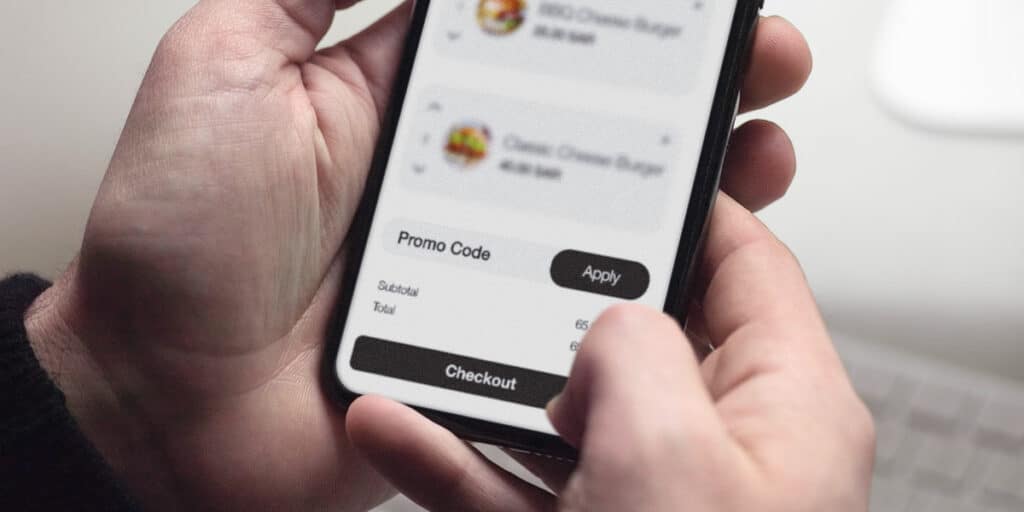 Eid is a season of gifts and surprises. Be unique in Eid Al Fitr 2022 and create and sell gift cards in your restaurant, as it is an effective marketing method to increase sales and customer visits. Foodics provides a feature that allows customers to use gift cards as a payment method at your restaurant and you can keep track of card balances. You can also communicate with customers and encourage them to use the remaining balance on the card.

Loyalty programs have always been an effective marketing tool to encourage and gain customer loyalty. Technology has significantly developed these programs and made it easier to use and track.

With the help of your restaurant's point of sales system, you can design your own loyalty program to encourage customers to continue to shop at your restaurant. Build your rewards strategy from your Foodics console based on points or punch cards and decide on whether your incentives will be a discount amount or a free menu item.
For the ultimate loyalty implementation, you'll also have access to Foodics' Marketplace where you can find third-party apps that provide state-of-the-art loyalty tools and features.
Not only should you stretch your business' working hours, but also communicate these working hours with your audience. With Eid al-Fitr holiday that extends for several days; people will have a lot of time to enjoy their favorite meals at a discounted price. This is a good time for you to announce your restaurant's working hours on Eid days on all social media platforms, restaurant websites, and mobile applications.

The festive season can cause overcrowding in your restaurant, especially during peak hours. You can avoid the crisis by arranging tables in the restaurant to accommodate the largest number of customers. 
For a better and easier arrangement, Foodics POS allows you to simulate your seating chart on your Cashier App, arrange tables, and assign orders. In addition, you can accept all payment methods (credit, debit, Mada, Apple Pay, Gift cards, and others), while also allowing waiters to split the order in between guests for an easier and more pleasant check-out experience.

Eid is a spirited, bubbly occasion for both children and adults, and decorating your restaurant or perhaps distributing balloons to kids will increase families' turnout for your restaurant. People tend to take photos of themselves during a unique experience and post it on social media, hence; you will get free exposure on social media platforms.
Final thought
Owners of restaurants and cafes eagerly await the festive season as it is an active and important period to increase sales and profits. Following these steps can greatly affect the performance of your restaurant in Eid Al Fitr 2022.
It is worth noting that passing your positive vibes on to your staff can in turn be reflected on customer satisfaction and the overall productivity of your business. A small thank-you card, a bonus or maybe a thoughtful gift can show gratitude and appreciation as well as getting your employees go the extra mile.