Running and managing your restaurant is tricky; you don't only face internal struggles but external ones as well.
Starting from the labor and ingredient costs, the product availability, and especially the late or inconsistent deliveries and the communication obstacles with suppliers.
Let's take a look at some of the everyday struggles of restaurants with procuring the supplies they need, how to overcome them, and the optimal tool to help.
4 Common Challenges Restaurants Face
Supply chain disruptions can happen due to weather events, transportation issues, or supplier bankruptcies. Accordingly, these disruptions can cause restaurant delays, shortages, and operational challenges in restaurants.
Quality control: There can be issues with the quality of ingredients that suppliers provide to restaurants, like spoilage, contamination, or inconsistent quality, which can lead to food waste, customer complaints, etc.
Price volatility: The prices of ingredients and supplies can change because of factors like commodity prices, exchange rates, etc. In return, restaurants may need to adjust their menu prices or search for alternate suppliers to manage these price fluctuations.
Payment terms: Restaurants' cash flow can be affected because suppliers might have different payment terms. That's why restaurants must carefully manage their cash flow to ensure they can pay suppliers.
How Can Restaurants Deal With These Challenges?
Use various suppliers: Restaurants can work with multiple suppliers to avoid the risk of supply chain disruptions. This will ensure that restaurants have plan B if one supplier is experiencing issues.

Conduct supplier evaluations: As a restaurant owner, you should evaluate your suppliers constantly to ensure they meet quality standards and provide fair pricing. There are several factors to assess, like checking supplier ratings, doing site visits, testing product quality, etc.

Negotiate contracts: To avoid misunderstandings, restaurants should negotiate contracts with suppliers. This will help you establish common grounds regarding payment terms, delivery schedules, quality control standards, etc.

Use technology:

This is a must for any restaurant. Using digital tools like procurement platforms will help streamline the process, have fewer procurement costs, improve communication with suppliers, reduce order errors by 80%, improve transparency, save up to 2 hours daily, and lower food waste by 20%.
How Can Technology Help Streamline the Procurement Process?
Online ordering enables restaurants to place orders with suppliers online.

Inventory management helps restaurants track inventory levels and automatically reorder supplies when needed.

Data analytics provides real-time data on important factors like pricing, supplier performance, order history, etc.

Supplier management helps restaurants manage their relationships with suppliers by providing tools for supplier evaluation, contract management, and communication.

Payment processing helps restaurants process payments quickly and securely, improving cash flow.
And that's why you need an efficient procurement platform for your restaurant.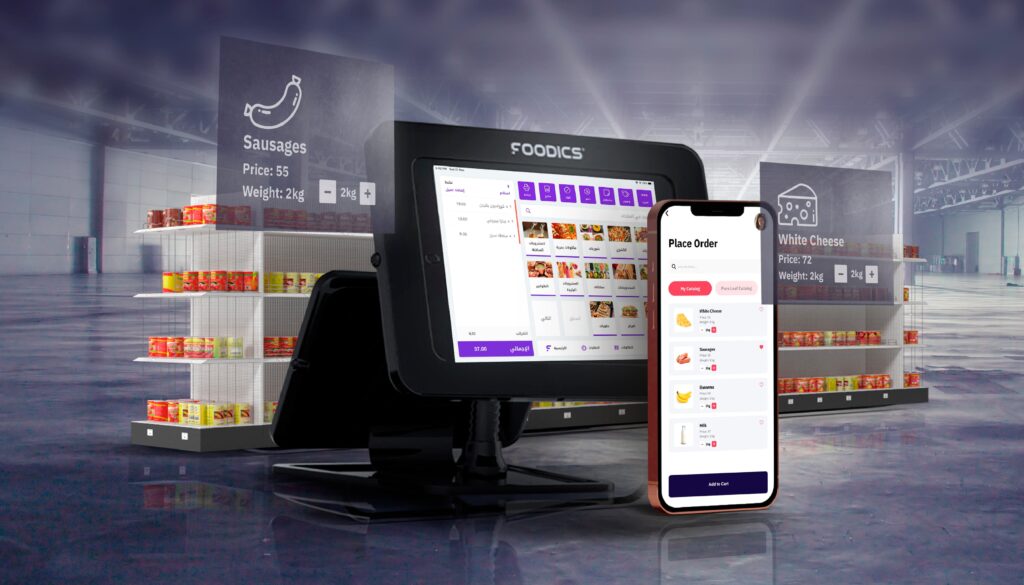 KASO is a procurement platform for restaurants to order supplies from their existing suppliers and unlock access to deals from new suppliers. 
The well-known procurement platform, which has 6500+ users in KSA and UAE, has various reputable partners, such as Olayan Group (e.g., Burger King), Aljammaz Group (e.g., Dominos), Innovative Foods (e.g., Shawarmer), Food Unit (Jan Burger), ½ Million, Caribou Coffee, Java Time, Magnolia Bakery, and more.
With KASO, restaurants have up to 7% less procurement costs, 80% fewer order errors, up to 2 hours saved daily, and 20% less food waste
How Can Foodics Users Benefit From KASO?
If you're a Foodics user, you can benefit from our complete integration with KASO. Anything you order from KASO is seamlessly reflected on your Foodics system. Moreover, you'll have automated updates of your inventory at all times.
Also, with KASO, you'll have a 24/7 dedicated account management and sourcing team from the platform, easy connection requests to new suppliers, exclusive deals from suppliers, advanced analytics, and customized live dashboards.
If you want to elevate and take full control of your suppliers, this is the right tool for you.
Subscribe to the KASO platform and explore new opportunities for your restaurant.